1836 Society Member Appreciation Event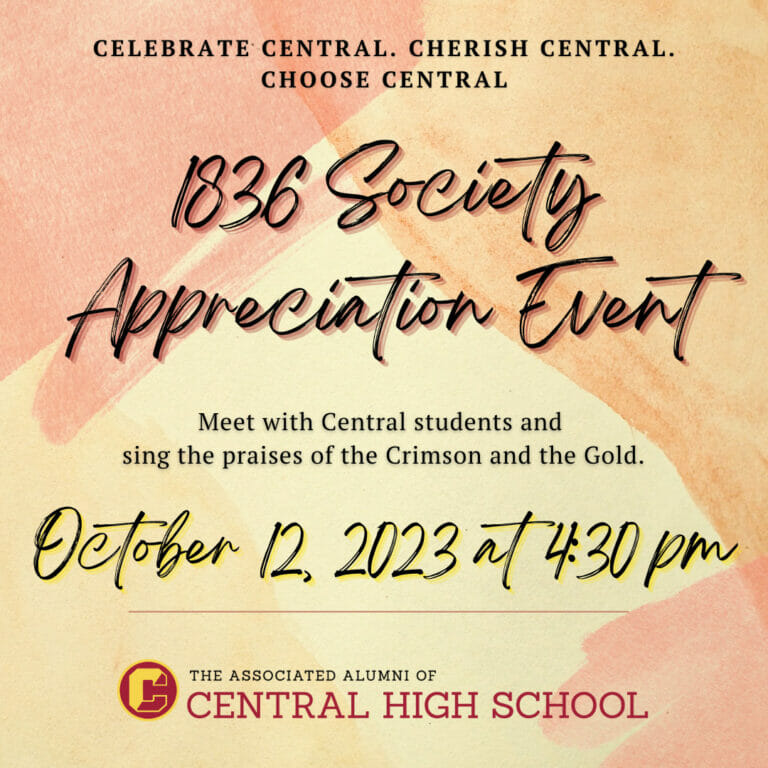 We cordially extend an invitation to both current and new 1836 Society Members to partake in this affair, offering an opportunity to engage with students, faculty, leadership, and fellow 1836 Society Members within the historic walls of our esteemed institution.
This event is intended to provide informative updates on our ongoing initiatives, all aimed at furthering Central's deserving status as the premier educational institution in Philadelphia.
In addition, we have prepared a special presentation from our current Central Lancers, an experience tailored exclusively for the members of the 1836 Society.
Your presence at this event would be highly valued as we collectively celebrate the enduring legacy of Central High School.
Light refreshments will be served and free parking is available on-site.