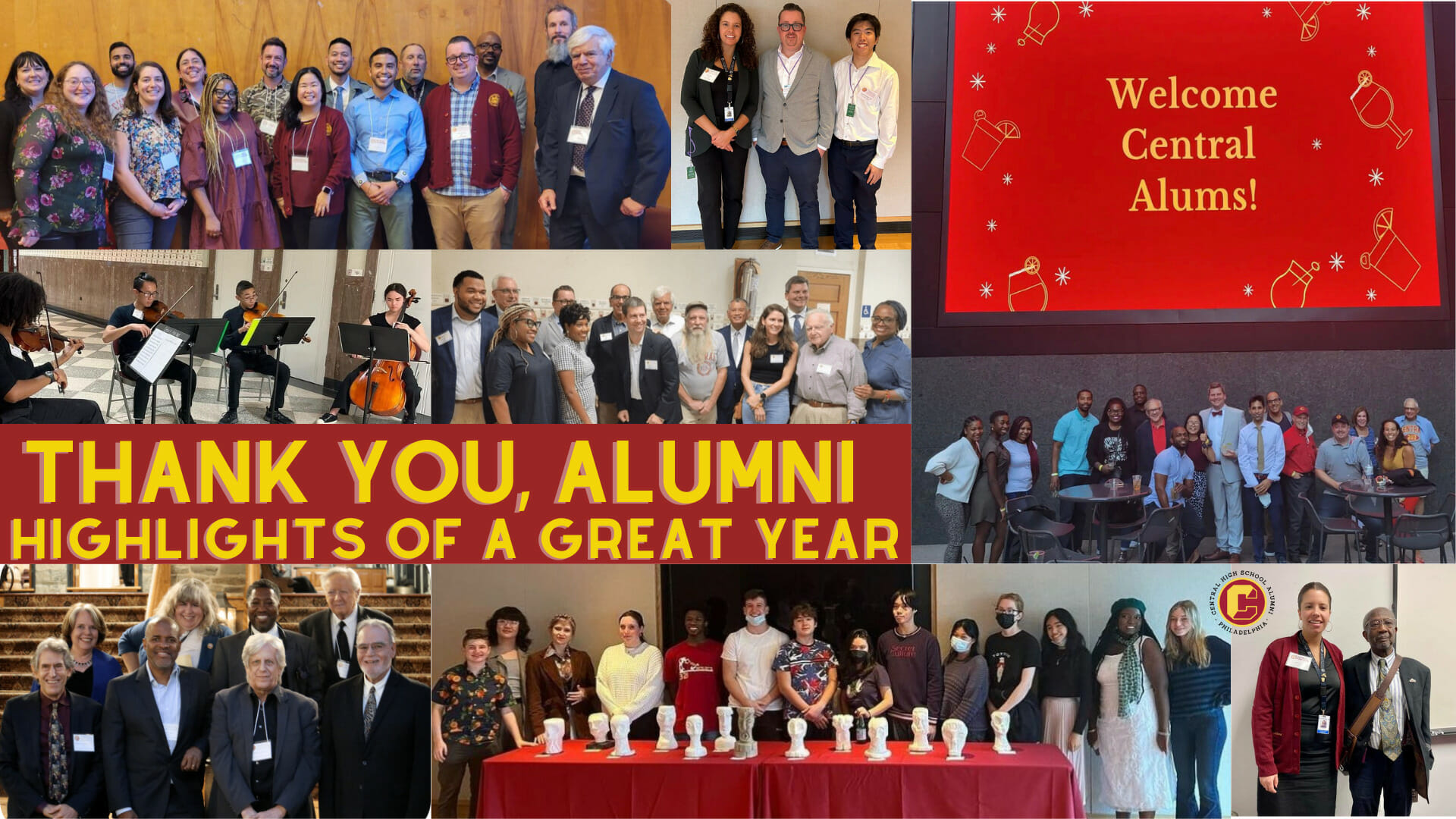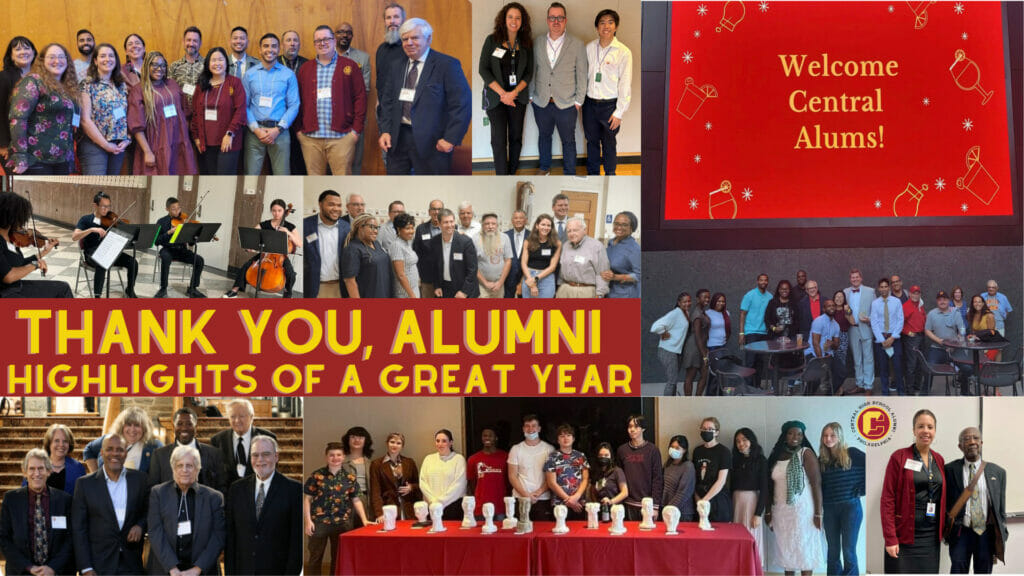 As we approach the end of this year, I want to share with you some of the highlights of a great year for the Associated Alumni of Central High School.
After several years limited to Zoom, we were able to host a number of in-person events to bring our alumni community together – including our popular SIPS happy hour events, a meet and greet at Central with President Kate Davis (264), the induction of eight new Alumni Hall of Fame members, a thank you reception for our 1836 Society members at the Barnes Foundation, our most successful Career Day in history and our annual Thanksgiving pre-game breakfast.
While many of these events took place in the Philadelphia area, we continue to seek opportunities to engage alumni outside of the Philadelphia area. A number of Career Day presenters participated virtually, and our Annual Meeting took place virtually once again in 2022.
And, alumni and friends from around the country participated in Giving Tuesday, which raised $230,000 for the AACHS!
In the coming year, we are eager to continue to do more to bring our alumni community together, virtually and in-person, in Philadelphia and around the country!
If you are interested in helping to organize a Central High Alumni chapter where you live, please reach out to me at president@centralhighalumni.com!
We are also excited to continue to grow our 1836 Society, which consists of alumni and friends supporting the efforts of the AACHS with annual contributions of $1,836 or more. This year, we reached a record 61 members who make one-time or recurring donations of $1,836 or more annually. Learn more by clicking here, or contact Cynthia at cynthia@centralhighalumni.com!
A final note – we made incredible progress in our quest to remake the Central campus for the 21st century through our Leading the Way capital campaign, adding over $10 million in pledges and contributions in 2022. With nearly two-thirds of the funds needed for this phase of the project committed or in the door, we hope you'll consider being a part of this once-in-a-generation chance to change the face of Central for decades to come. Click here to learn more about how you can get involved! 
I am honored to have the opportunity to lead the AACHS, and hope that we'll enjoy even more success in organizing and bringing our alumni community together in the new year. 
Until then, wishing you and your family a happy holiday season, and a joyful new year ahead.
Warmly,
Neil Deegan (263)
President, Associated Alumni of Central High School