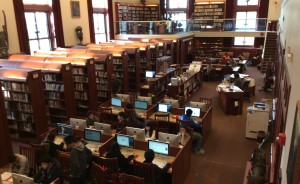 The next Associated Alumni of Central High School mid-winter meeting offers alumni a chance to hear from School District of  Philadelphia Superintendent Dr. William R. Hite in an intimate setting and ask questions about district affairs.
Come to Central Wednesday March 2 for a tour of your alma mater from 5 p.m.-6 p.m., including a spin by the school store and upgraded facilities such as the science and music departments. The hour will include light food servings.
From  6 p.m.-7 p.m. will be remarks by Dr. Hite and questions from the audience,  followed by the  state of the school report by Central President Timothy McKenna.
Stay from 7 p.m.-8 p.m. to meet the AACHS Board of Managers to find out about volunteer opportunities within the school and within the Alumni Association.
The cost for the evening is $25. Each attendee will receive a Central alumni t-shirt.
Register for the evening here.
Hope to see you there.