Diversity, Equity, and Inclusion (DEI)
How to get Involved
The AACHS Diversity, Equity, and Inclusion (DEI) Committee  meets every 2 months and works to increase the number of alumni of color who serve on the Board of Managers (BOM) and to create an inclusive and diverse alumni network which offers career information to students as well as advice for pursuing undergraduate and postgraduate degrees. The alumni network was requested by our students. We also work closely with Ms. Michelle Thornton, Director of Equity and Inclusion for Central High School.
To get involved with the AACHS DEI Committee, please reach out to co-chairs Dr. Steve Burnstein (222) and Hannah Baker (274): deichair@centralhighalumni.co
Donate!
The DEI Committee is aiding the Office of Equity and Inclusion by fundraising for educational, professional and social opportunities for students, teachers, and alumni in order to foster diversity, equity and inclusion at Central.
Initiatives: Big Brother/Big Sister and Summer Bridge Program
Two current initiatives at CHS: The Summer Bridge Program, and the Big Brother/Big Sister style program both bring the student population together in tight-knit ways. The Summer Bridge program serves incoming first-year students, in a summer week-long academic and study skills workshop aimed at keeping them engaged and thriving. The Big Brother/Sister programs match students from different grade levels and the older students serve as a sounding board to the younger students as they navigate their Central career.
Student Engagement at CHS
BSC
The Black Student Council is a collaboration of the diverse student organizations at Central relating to an African Heritage. This conglomeration of students meets regularly to align on key topics, engage the DEI Office, and plan events such as the HBCU Showcase.
Afrocentric
Afrocentric launched in 2020, a self-published digital media powerhouse created by two Black Central Students. Their mission is to "Uplift and empower black students" and they showcase poetry, journalism, and fashion on their website.
Afrocentric Magazine
Additional Organizations
Leadership from AASU, MMI (Minority Mentorship Initiative), APIU, the Bridge program (Big Siblings), and HLU (Hispanos y Latinx Unidos) led initiatives and participated largely in the DEI recruitment efforts for underrepresented students earlier this school year. Additionally, this school year these organizations have held community building events, academic enrichment, and mentoring programs for the Bridge-builder students and the greater Central community at large. All of the student groups who participated in International Day/Week activities, whether dancing, decorating a hall, or presenting on their culture in a classroom, engaged in DEI activities.
10 Demands
"Dear President McKenna,
We, the signed alumni of Central High School, stand in solidarity with the African American Student Union (AASU) and support their demands to improve Black student life at Central. Central would not be Central without its remarkably diverse student body. Especially since Central prides itself on its diversity, it must work hard to truly uphold its mission of providing all students with a rigorous and caring college-prep education."  Read more.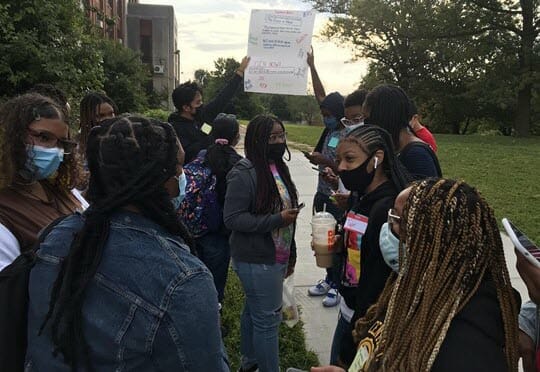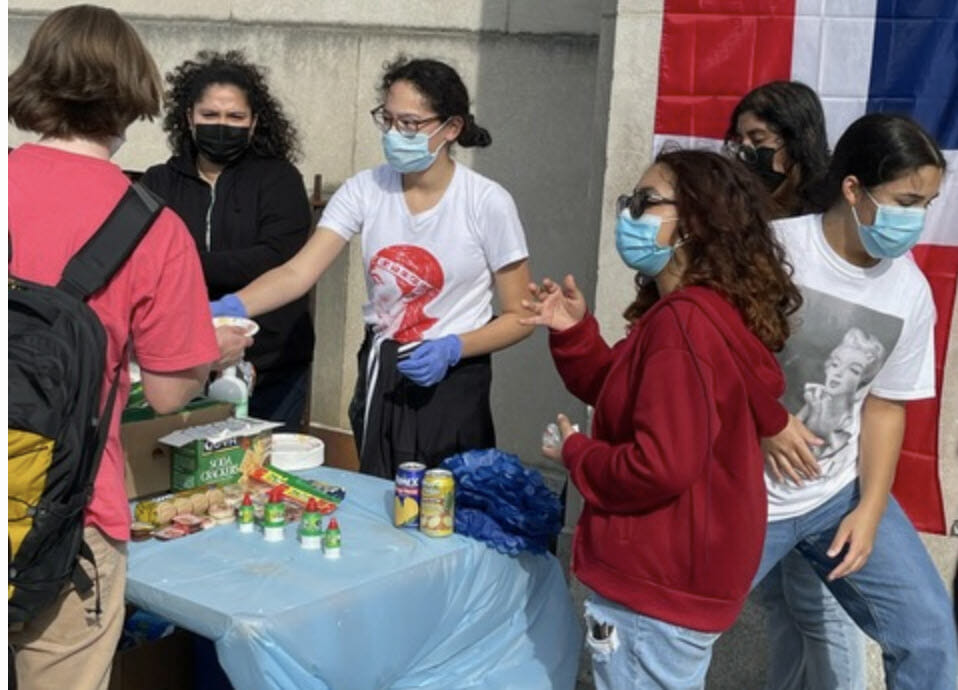 The AACHS is committed to providing an inclusive and welcoming environment for all volunteers, partners, staff, Board members, and friends of the Central High community. We endeavor to create a diverse Board of Managers. We aim to build relationships with a wide spectrum of partner organizations and charitable causes as we work to promote and activate volunteers to do good in our community.
The AACHS is an equal opportunity employer. We shall not discriminate and will not discriminate in employment, recruitment, Board membership, or job applicant on the basis of race, color, religion (creed), gender, gender expression, age, national origin (ancestry), disability, marital status, sexual orientation, or military status, or for any other discriminatory reason.