Purchase a Custom Lancer License Plate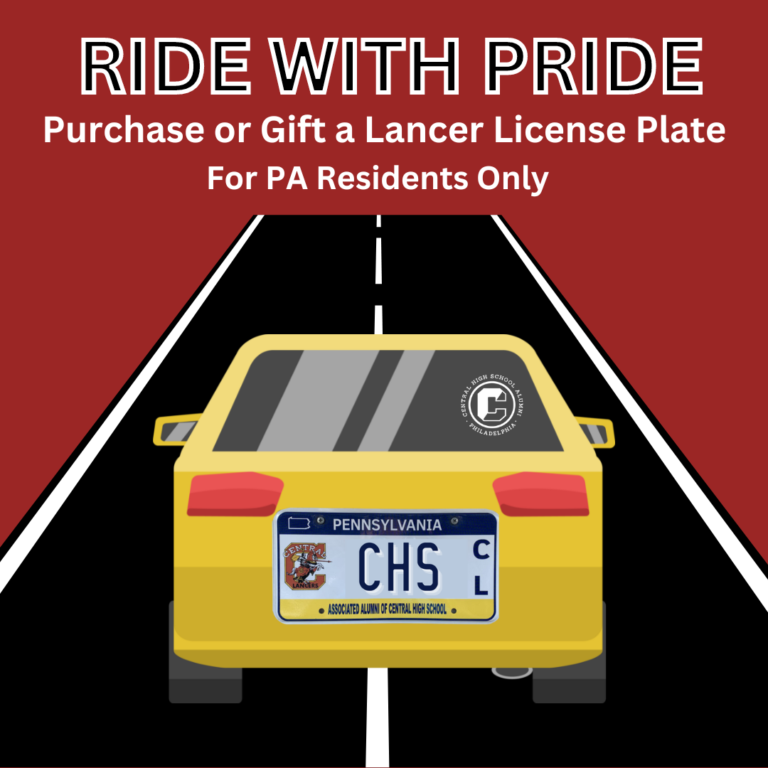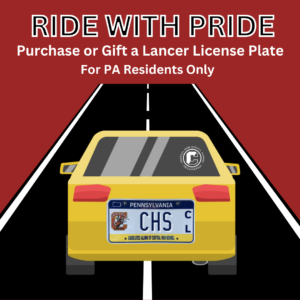 Many a conversation has started between Central alumni encountering one of their 
own around town and around the world simply at the sight of a Central hat or T-shirt.
Soon those conversations will start turning into honks and nods on the road, no doubt, thanks to a multi-year effort by Jordan Yuter (243).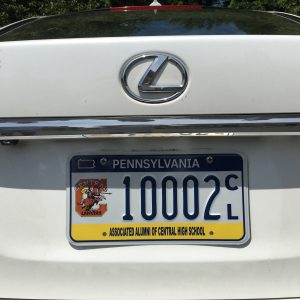 "I always thought that there should be a Central alumni license plate because I go around seeing all of these other special organization plates and 
I always think why not Central," said Yuter. And he thought it could be done as a fundraiser for the school.
A great way to show your pride for Central is to purchase a specialized license plate with a Central Lancer logo. 
There are two types of AACHS Lancer license plates available and are currently for Pennsylvania-registered vehicles only. 
Standard basic plates are numbered in the next sequential order, and cost $150 to purchase.
Personalized plates allow for unique opportunities to show off your class number, initials, or something meaningful to you. Personalized plates may contain up to FIVE letters and numbers in combination. The cost is $250 to purchase. Applicants get to write three choices for a plate number on the form. If all of their choices are already grabbed by other alumni, PennDOT would notify AACHS. Yuter would then work with the alumnus to find a letter/number combination that works.
Plates are mailed directly to the applicant and can take up to twelve (12) weeks to arrive.
"The alumni Pennsylvania license plates fundraising campaign is a excellent opportunity for Central alumni to show their pride of Central High School while raising funds for Central to support current Central students," said Central Assistant Principal Tracy Scott.  "Awesome deal for all!"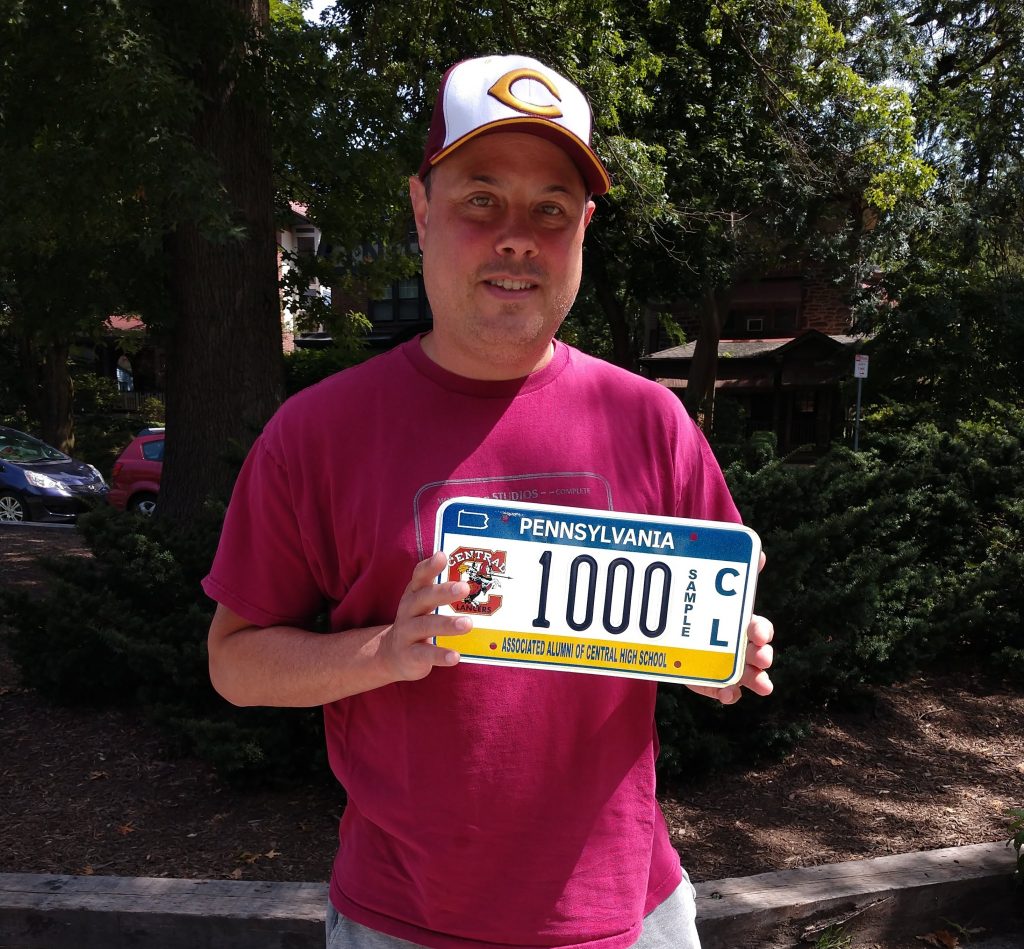 Jordan Yuter, 243, with a sample of the Central Alumni-branded Pennsylvania license plate