Named in honor of the year that Central High School was chartered, the 1836 Society is reserved for donors of $1,836 or more to the AACHS. Your annual minimum contribution of $1,836 offers you the benefits and privileges reserved only for 1836 Society Members and supports the mission of the AACHS to fund vital programming for current and future Central students.
This invaluable contribution aids us in achieving our fiscal year objectives, furthering our mission to empower students with the skills necessary to excel as leaders within their chosen fields and communities, all under the guidance of Central's dedicated educators.
Donors may join the 1836 Society through a donation or active pledge of $1,836 or more annually. Donors who have previously made donations in the same fiscal year (July 1 through June 30) may add to that amount to reach a cumulative gift of $1,836. Matching gifts made through your employer are also counted in the total.
To join or renew your membership, you can make your gift online, by stock or annuities, or by mailing a check to the address below. 
With a minimum gift of $1,836, Members of the 1836 Society enjoy the following privileges:
Invitation to an annual Members-only reception for a presentation of project updates, happenings at Central, and other topics of interest.
Recognition at the AACHS Annual Meeting in June where each new Member is presented with an 1836 Society pin (pictured at right).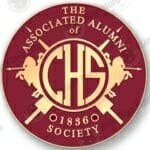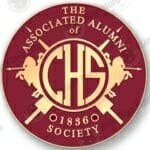 We cordially extend an invitation to both current and new 1836 Society Members to partake in this affair, offering an opportunity to engage with students, faculty, leadership, and fellow 1836 Society Members within the historic walls of our esteemed institution.
This event is intended to provide informative updates on our ongoing initiatives, all aimed at furthering Central's deserving status as the premier educational institution in Philadelphia.
In addition, we have prepared a special presentation from our current Central Lancers, an experience tailored exclusively for the members of the 1836 Society.
Your presence at this event would be highly valued as we collectively celebrate the enduring legacy of Central High School.