Leading The Way — Capital Campaign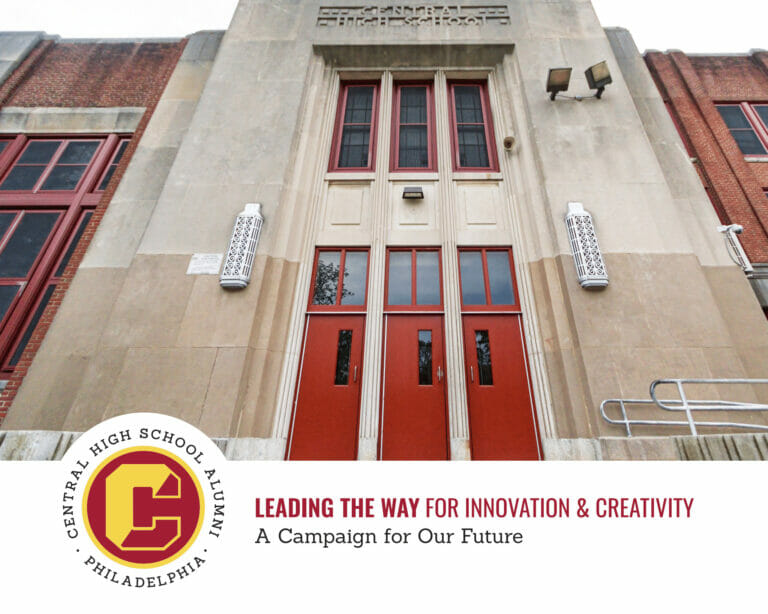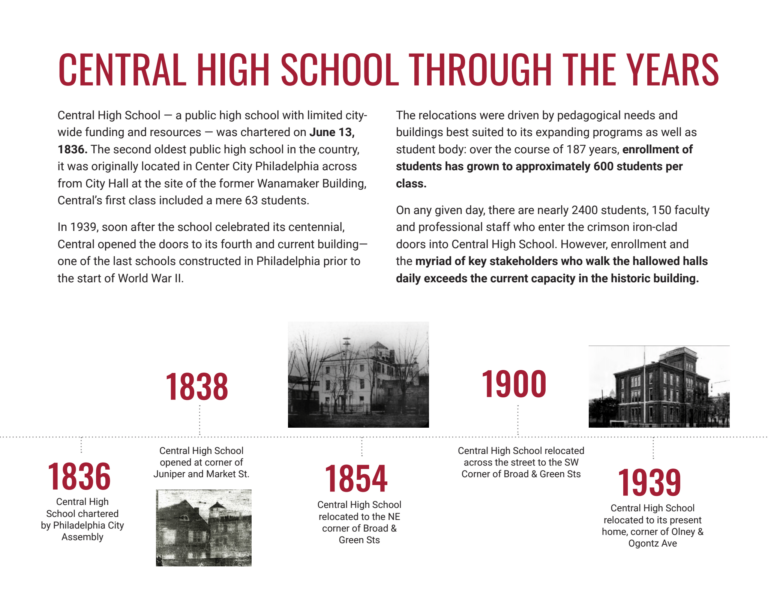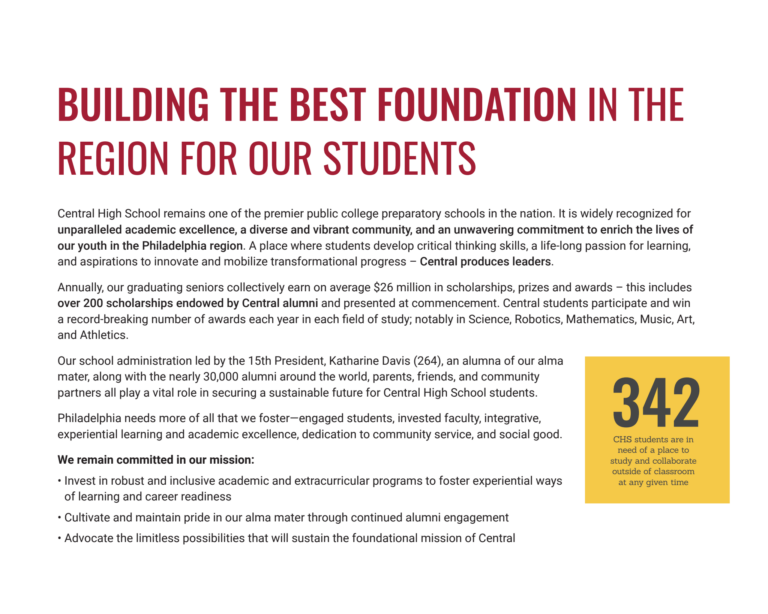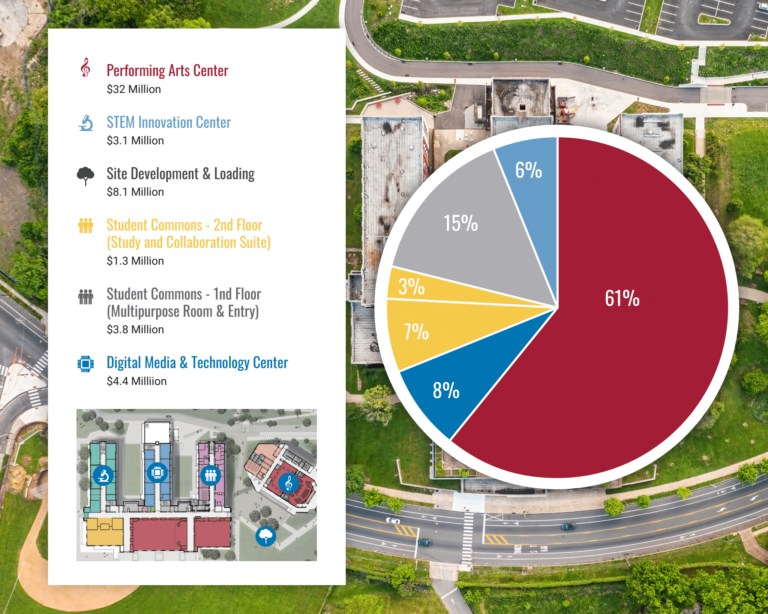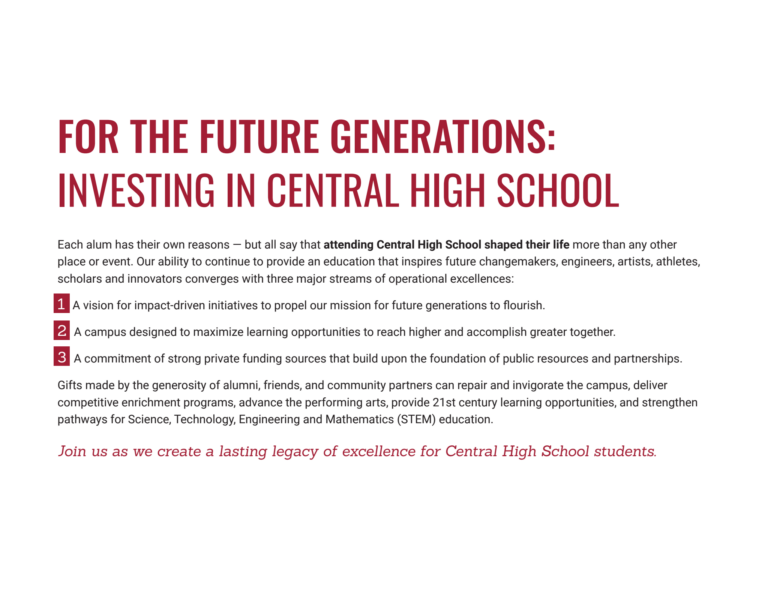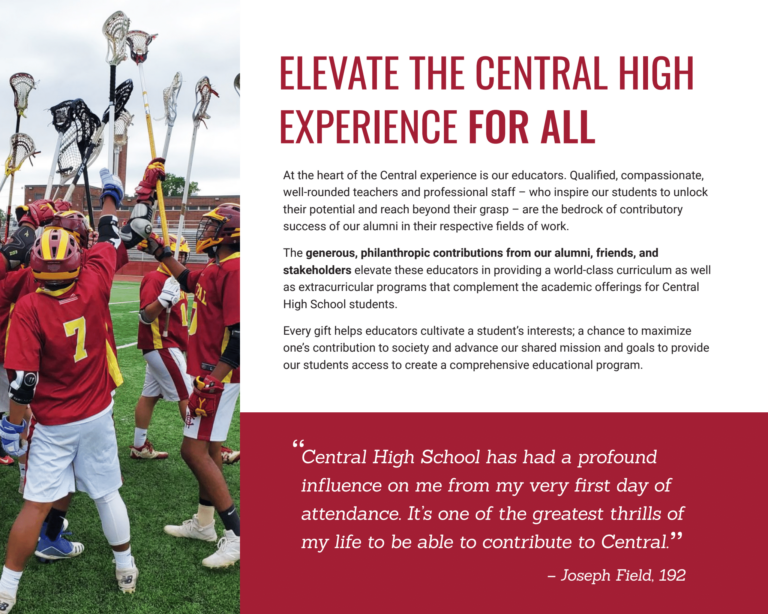 With the support of Central High School's alumni and friends, the Leading the Way campaign will not only help maintain Central as the top high school in Philadelphia, but propel it to the best in the nation. So far, the project has secured over $35 million in funding and is nearly three-quarters to its goal. 
The campaign is spearheaded by Joseph Field, the founder of the Philadelphia-based media giant Entercom and member of the 192nd Class, who has pledged $15 million. The funds raised also include $8.1 million committed by the School District of Philadelphia, and gifts from Central's alumni and friends.
The goals of this ambitious major capital improvement plan are:
Academic Planning coordinates near term initiatives within the long term pedagogical vision for Central.
Integrate STEM Education through a new STEM Innovation Center that will allow collaboration and project-based learning to take place across the science, technology, engineering, and math disciplines.
Provide 21st Century Learning Opportunities with a new Digital Media and Technology Center, housed in the new Student Commons, that will provide technology for classroom research and writing projects, podcasts, and broadcasting.
Repair and Invigorate Central's 25-acre campus and its 200,000-square-foot 1939 historic academic building.
Advance the Performing Arts with a new Performing Arts Center that will feature a 400-seat theater and innovative rehearsal rooms, classrooms and technical support spaces outfitted with state-of-the-art equipment.
"I know that many Central High School graduates look back fondly on their years at Central and realize how it helped to prepare them for further education and then for business or professional careers. My hope is that many of those loyal graduates of Central will choose to give back to Central to help fulfill the dream. In order to encourage such alumni contributions, I have agreed to arrange for them to be matched dollar for dollar up to a total of $10 million."
Leading The Way Introduction Video
Presentation to Class Representatives (leads off with an in-depth review from the architects)