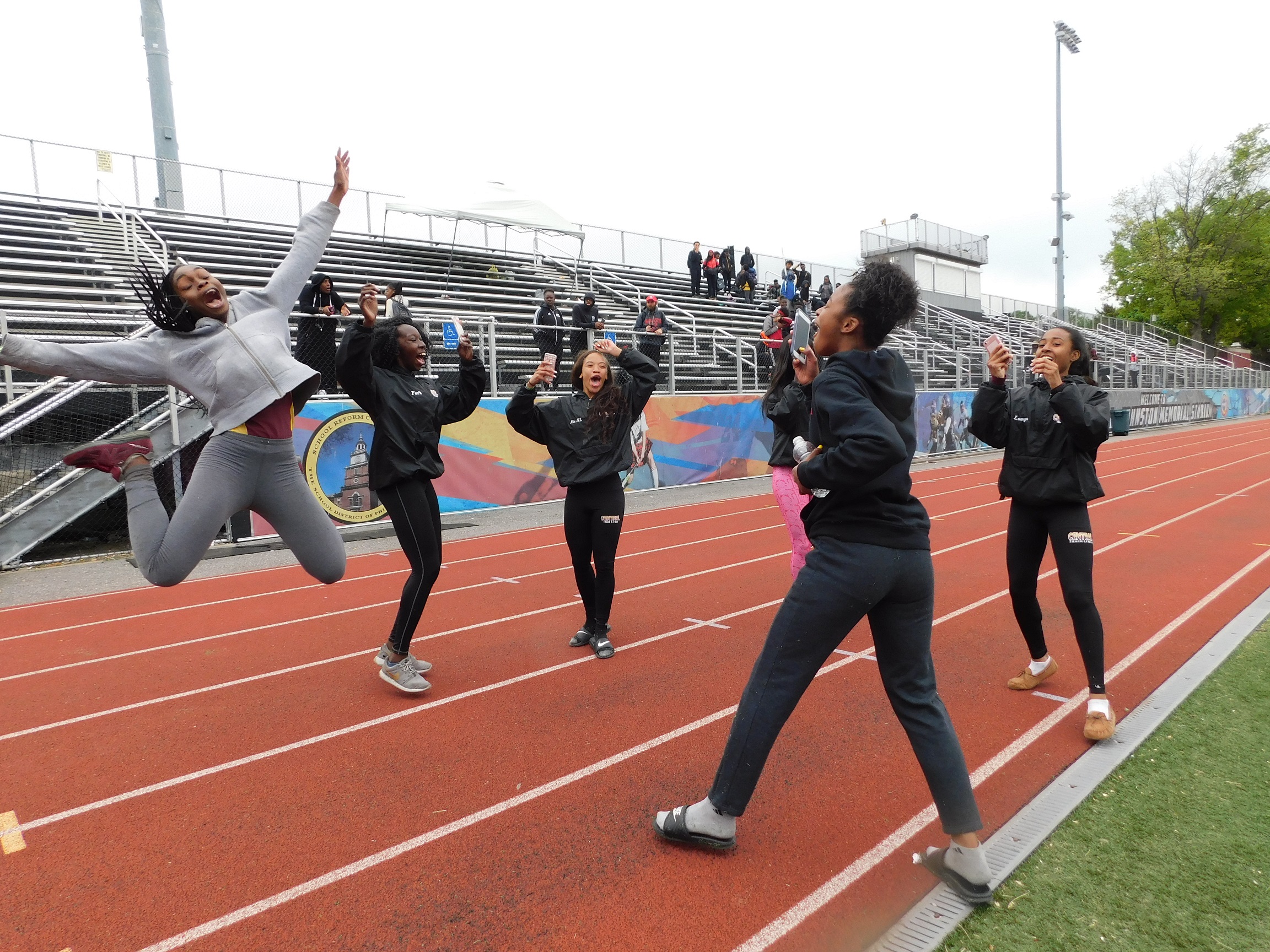 Yvonne Dennis (246)
Germantown Super Site transformed into the House of Lancer on a chilly, mostly overcast Thursday afterrnon as the girls and boys outoor track teams captured Public League Championship titles.
For the girls team, the reigning champs, it wasn't even close. The Lady Lancers scored 130 points, with Girls High scoring exactly half that to take second place and Franklin Towne Charter posting 60 points for third.
The Lady Lancers came into day two of the championships having scored an impressive 34 points in events on Wednesday.
Emma Helstrom (277) took first place on Wednesday in the 3200, then came back on Thursday to win the girls 1600. Maddie Mast (278) placed 1st in the shot put and javelin and placed third in discus. Funke Alliyu (277) crushed her competition in the triple jump to take first place in that event.
The girls performance in the 4 x 400 meter relay also helped the team retain its title. Martin Luther King was leading that race by as much as 40 meters until Central overtook King via anchor Lauryn James (277).
Central's boys came in to the final day of competition not so sure of victory. They placed in some field events, such as the shot put, and placed third in the 4 x 400 relay. But the Lancers owned the 800 individual, taking first, second and third places. Kris Rhim (276) was the winner of that race after the runner from Paul Robeson, having gone out in the first lap quite hard, fell in the last stretch.
Central took the title by a mere 6 points, scoring 109, to Imotep's 103, followed by Masterman's 54 points.
Central coaches Fred McCray (246), Arnie Shifrin (205) and Nick Kosiek (255) were overjoyed, of course, but are now looking to prepare for the district championships next week–same Bat Time (1 p.m.), same Bat Channel, so head on over to cheer the Lancers if you're free.