The History of Central High School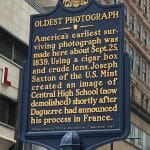 Chartered in 1836 and organized in 1838, the Central High School of Philadelphia is the second-oldest public high school in the United States. From its inception, Central has been an institution of great influence and importance in the annals of American education. An Act of Assembly in 1849 granted the school the power to confer academic degrees in the arts upon graduates fulfilling degree requirements instead of an ordinary high school diploma; it is the only high school in the nation authorized to do so.  The power to grant degrees also translates to the head of school being not a principal, but a president.
Timothy J. McKenna is the 14th and current president of Central High School. He administers a population of over 2,300 students and 100 faculty members. Central is a magnet school in the Philadelphia public school district. Students come from all over the city and from many different backgrounds and ethnicities. All incoming students have satisfied stringent admission requirements to ensure continuation of Central's long-standing tradition of academic excellence. The desire to attend Central is evidenced by the number of applications for its freshman class—some 4,500 in any given year.
The Central student body was male only until 1983.  In that year, the first female students began classes; today young women represent slightly over 50% of the student population. Like the young men they have joined, and those who came before, Central's young women possess a loyalty and enthusiasm for the traditions, and a deep commitment to quality achievement.
Among its many accomplishments and awards, in 2011 Central was designated a Blue Ribbon Award winner by the U.S. Department of Education, the only school in Pennsylvania to be so recognized.  The award is given to schools that have excelled as measured by their achievements in testing or in raising the achievement of low-income students. Central was recognized in both areas.
Student and alumni loyalty to Central is a hallmark of the school's history and the school's future.  Dr. William H. Cornog, the ninth president of Central, expressed the essence of this relationship. In his 1958 address to the Associated Alumni, Dr. Cornog remarked: "In Philadelphia the name of Central High School has long been symbolic of extraordinary school loyalty…The name is synonymous with a most unusual degree of alumni participation, devotion and gratitude for the fine education they received at the school".
Central's unique history may be further explored. The efforts of its archivists have been peerless in preserving Central's heritage. Our current archivist/historian is David R. Kahn (220).  If you have a question, please e-mail David at archivist@centralhighalumni.com.