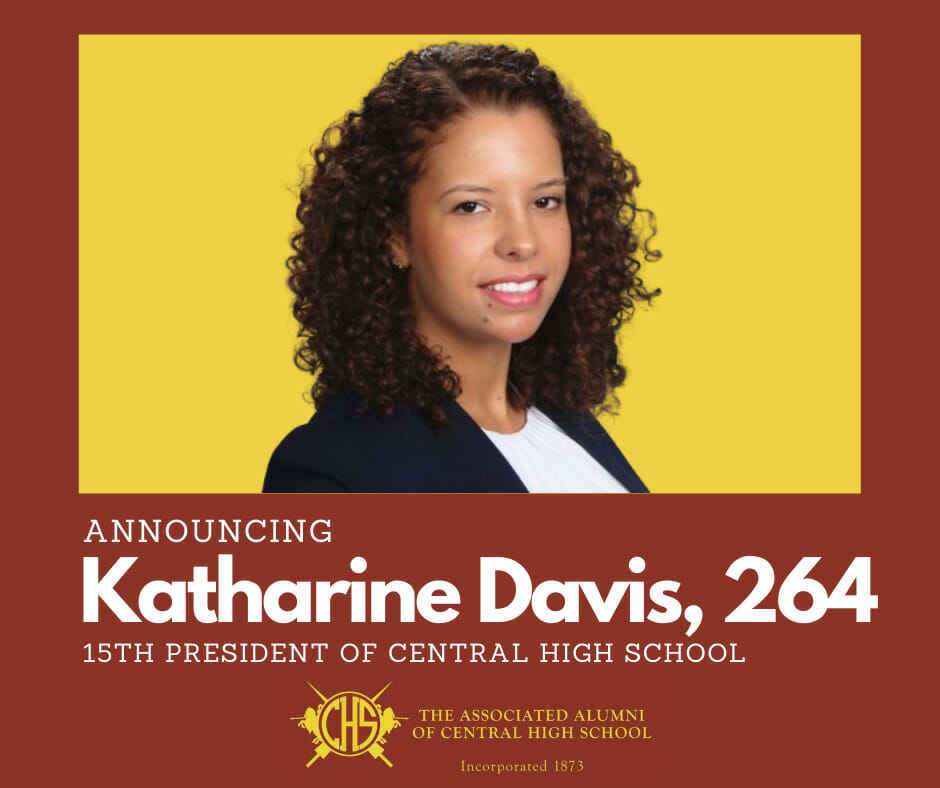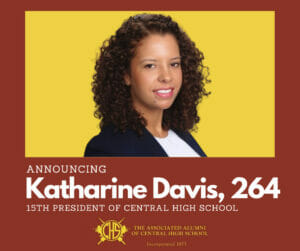 It is my great pleasure to announce to you the selection of Ms. Katharine Davis, a proud member of the 264th graduating class, as Central High School's 15th President!
Ms. Davis is a strategic, poised, and reflective leader, now serving as principal at C.W. Henry Elementary School in Mount Airy, from which she matriculated. At Henry, she has led academic gains, diversified the school faculty, garnered grants for arts and school facilities, and maintained open communication with a range of stakeholders.
Before returning to Henry, she served as co-principal at Warren G. Harding Middle School, as a fellow at Cayuga Elementary School, and as a teacher and assistant principal in New York City schools.
She earned an undergraduate degree from Cornell University, and a graduate degree from Pace University.
This is a historic moment – Ms. Davis will be the first woman, and the first person of color to serve as President of Central High School. She will also be the seventh alumnus to lead the school – the first in nearly 40 years.
Ms. Davis' selection was the product of a robust and rigorous process which included students, parents, faculty, staff, administration, and alumni. The Presidential Advisory Committee, led by Assistant Superintendent Ted Domers, Ed.D. unanimously selected Ms. Davis as their choice, as did Chief of Schools Evelyn Nuñez, Ed.D., Chief of Talent Larisa Shambaugh, and Superintendent William R. Hite, Ed.D.
Mr. Jeffrey Petty will continue his service as acting President until June 30th, and our community is lucky to have him at the helm during this time of transition. Ms. Davis' tenure will begin on July 1st.
I know that our alumni community will stand ready to support our next President in strengthening Central, and making sure it is a diverse, welcoming academic community that continues to prepare the next generation of creators and leaders.
In the coming weeks, we will share more about the Presidential transition and introductory events, but in the meantime, please join me in enthusiastically welcoming Katharine Davis (264) – Central's next President!
Neil Deegan (263)
President, Associated Alumni of Central High School