A Message From Outgoing CHS President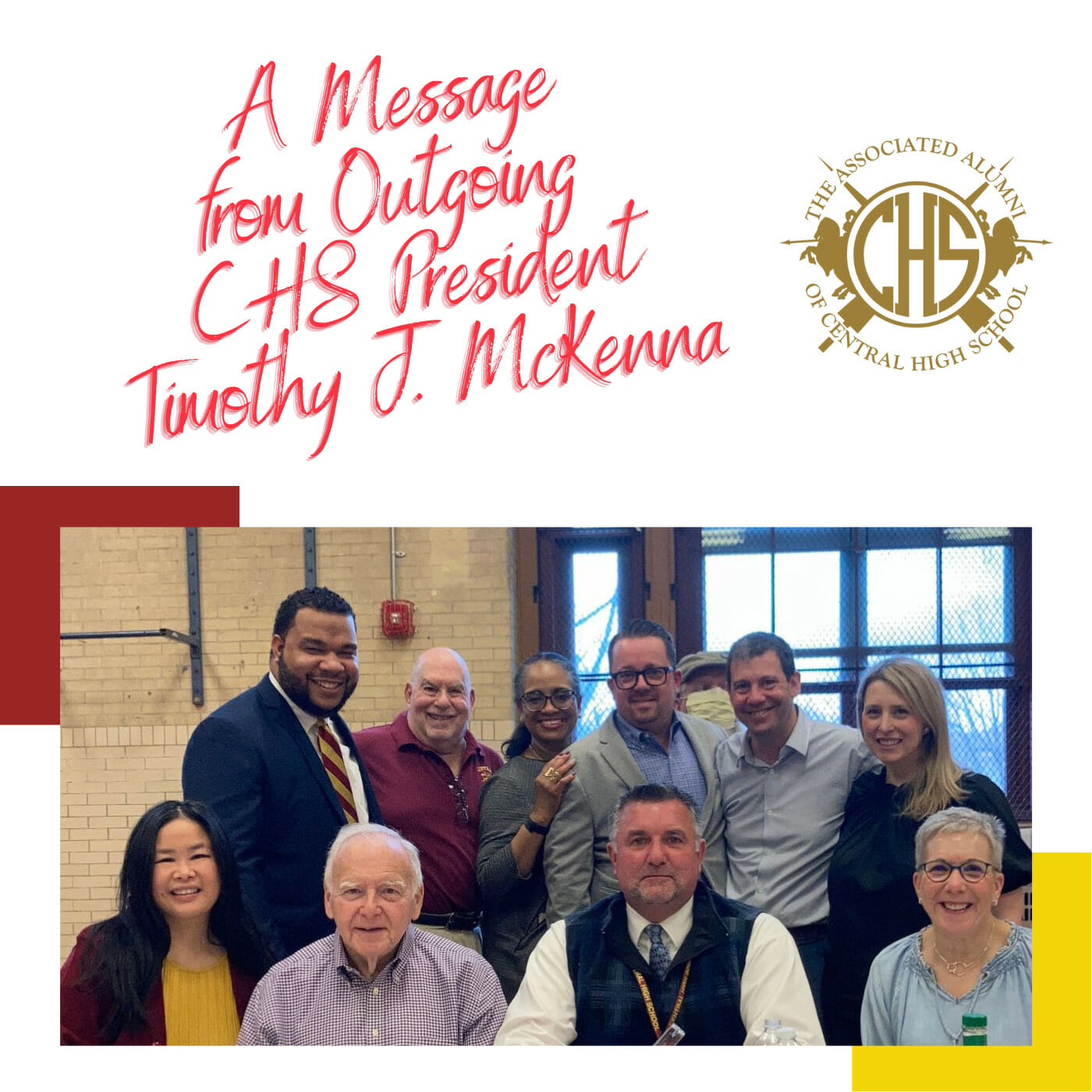 President McKenna shared his thoughts in a special address to the CHS Alumni Community:
"As I reflect upon my ten years of leading Central High School, I will always appreciate my time at 'Dear Old High'. I will miss so many things about Central High School. The daily interactions with students have been particularly special to me. I have always been impressed by the intelligence and commitment to excellence that our students have demonstrated over the years. Central students understand the importance of dedicating themselves to our academic program and the traditions of our school. Central High School excels because year after year, motivated students from across Philadelphia come together with focus and passion for learning.
The CHS faculty have been an integral part of the success of our school. Their dedication to the art of teaching is what has enabled our students to navigate one of the top high school academic programs in the nation. I will always be appreciative of the time and energy they expend each day to develop rigorous educational experiences for our students. Our faculty understand the mission of our school and challenge our students to put forth their best.  
I will be forever grateful to the Associated Alumni of Central High School. Their belief in my leadership has been an integral part of my administration's success. Whenever I have asked for assistance, their members have been there to provide financial support and guidance when needed. I am indebted to the members of the board for supporting my initiatives during my tenure. The alumni association's love and passion for Central High School is commendable and will continue to sustain our school's excellence.
Thank you for a decade of inspiration, growth, and learning. To lead Central High School has been an experience that I will forever cherish. The relationships I have formed with members of the community have changed my life for the better. I have learned the importance of tradition and history by being a part of one of the most historic educational institutions in Philadelphia, Commonwealth of Pennsylvania and our nation. In my new role in the School District of Philadelphia, I will continue to support and fight for Central High School. Go Lancers!"
Please visit this link for an additional message from President McKenna, recorded at yesterday's luncheon.
On behalf of the alumni community, we wish President McKenna the very best in his next chapter. We know that his positive impact will be felt at Central for many years to come.