AACHS Celebrates Women's History Month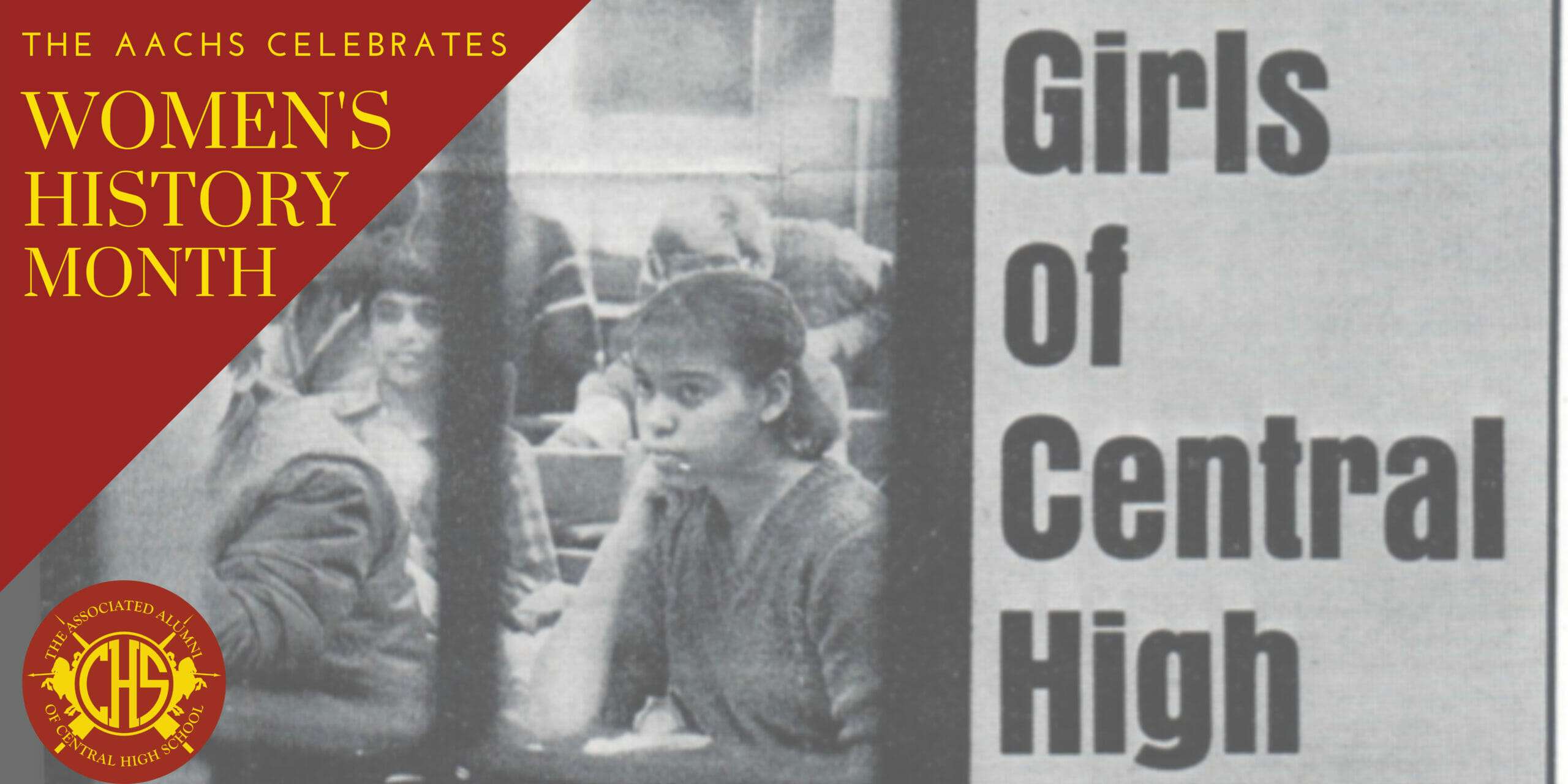 As we recognize Women's History Month, we are reminded of the upcoming 40th anniversary of our alma mater becoming co-ed.  It's the story of our legacy with which most of us have only slight familiarity — many brave young women entered Central's hallowed halls for thousands more to follow. But this was not achieved easily. 
The AACHS Office, proudly run by two of Central's alumnae, connected with numerous trailblazers who shared their experiences and thoughts on those first years at attending a previously all-boys institution. In reflection,  alumnae who experienced an even-split student body at Central, who excelled in girls' sports, organized student clubs, and participated in musical performances, shared their reactions and realizations of the lacking opportunities and resources available to the alumnae who attended Central only a decade earlier. 
Join us, alumni, as we celebrate the changemakers and extraordinary alumnae whose contributions helped shape our co-ed legacy over the last four decades; who championed the rich traditions and academic excellence, making Central what it is today. 
Here are ways to support the work of our alumnae:
Honor the memory or legacy of a Central alumna by making a tribute gift here. 
Nominate an alumna to the Central Alumni Hall of Fame or Central Faculty Hall of Fame; one whose achievements has made strides in their field, or left an indelible contribution to their community.
Send a note of thanks to an alumna – let us continue to show our support and gratitude!
Post a photo of an alumna and tag the AACHS to highlight the remarkable individual #leadingtheway #centralhighalumni