Annual Reception 2023 - June 6th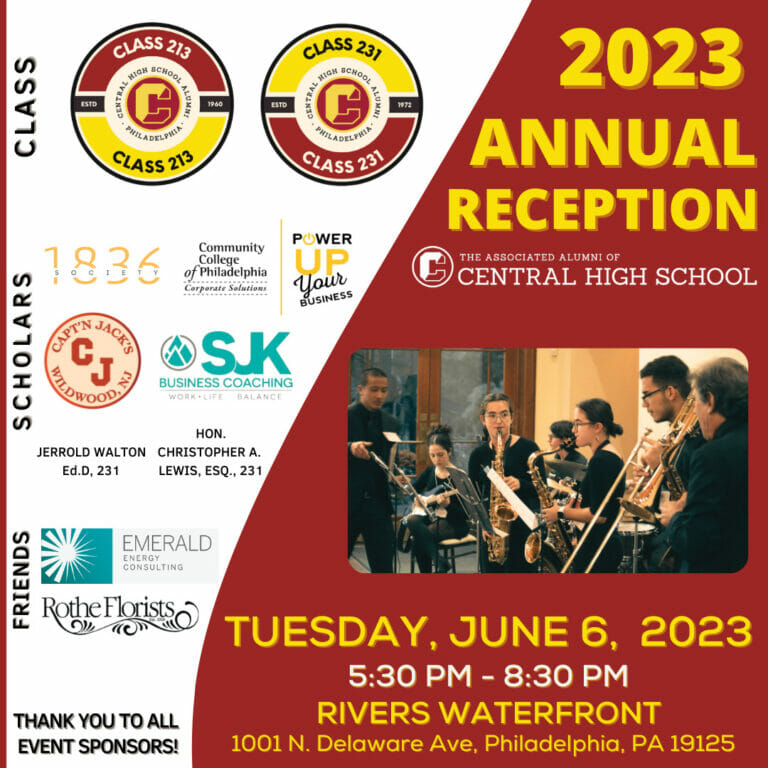 The 2023 Annual Reception will be held on June 6, 2023, starting at 5:30 PM. 
The Annual Reception is the organization's signature event of the year, attracting up to 400 alumni, students, administrators, faculty, and staff.
Please join us for a night of exciting conversations, endless memories, and a robust program at Rivers Waterfront (1001 N Delaware Ave, Philadelphia, PA 19125). Your ticket includes cocktail hour, dinner fare, a dessert reception, and remarks from student speakers, keynote speaker, Keith Leaphart (251), and more!
Registration starts at 5:30 PM. Dinner fare will be served at 6:00 PM.
Tickets for alumni members of class 276 or earlier, and friends are $100.
Tickets for alumni members of class 277 – 281, faculty, and current students are $75.
We encourage everyone to buy an extra ticket or tickets to allow current students to attend. Add $75 for each student you wish to support. This is an opportunity that has always been well received by the students to maximize their own experience of networking with alumni. 
1836 Society Pin Ceremony will be held in a separate room at 5:00 PM. More details to follow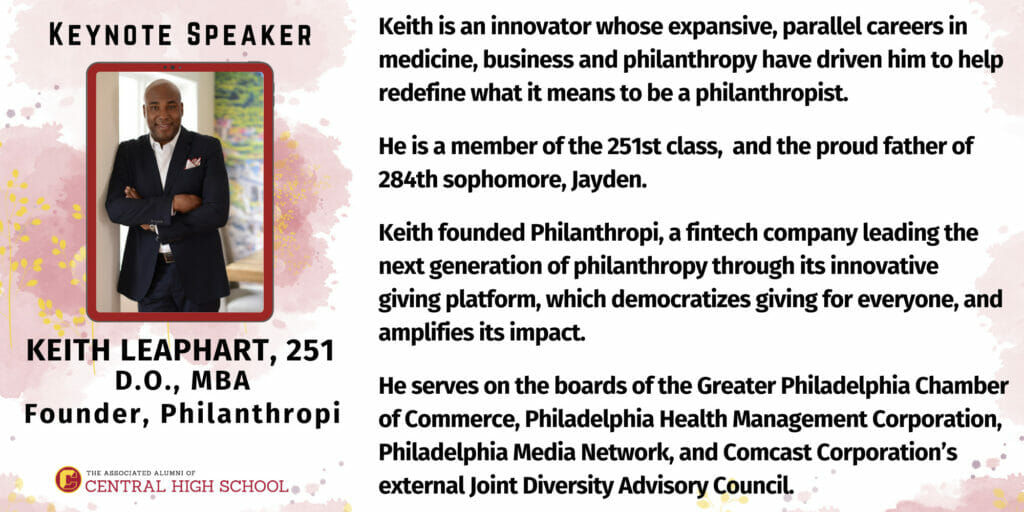 Please mail a check and the completed form to the address below. 
The Associated Alumni of the Central High School of Philadelphia (AACHS)
ATTN: Annual Reception 2023
P.O. Box 26580
Philadelphia, PA 19141-6580