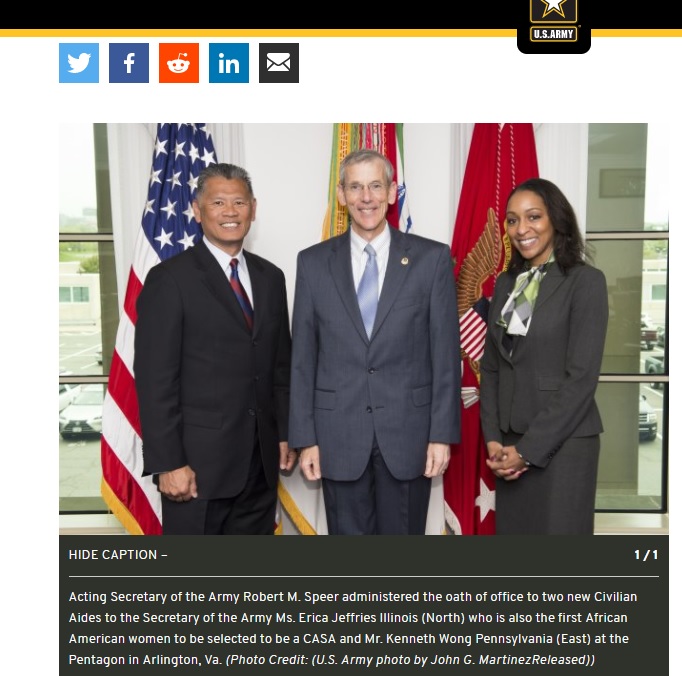 By Yvonne Dennis 246
AACHS board member Ken Wong (232) was recently invested as one of two new civilian aides to the U.S. secretary of the Army, while fellow AACHS board member Nicole Gaughan VanBuskirk (257) was recently promoted to assistant principal at Central.
Ken Wong is the president of CIG Asia, Ltd, a national insurance brokerage firm. He also serves the Philadelphia-area as a board member of the American Red Cross of Eastern Pennsylvania; the Liberty USO of Pennsylvania & Southern New Jersey; the Philadelphia Convention & Visitors Bureau; Greater Philadelphia Veterans Network; American Heritage Federal Credit Union; and the Philadelphia Dragon Boat Association.
Civilian aides to the secretary to the Army promote good relations between the Army and the public and advise the secretary on regional issues. The volunteer aides, who serve two-year terms that may be extended, are usually business or civic leaders keenly interested in the welfare of the Army and their communities.
Ken served on the President's Commission for Asian Americans & Pacific Islanders under President George W. Bush and from 2012-2014 he was chairman of the Governor's Advisory Commission for Asian American Affairs for Pennsylvania. He has been a winner of the U.S. Army Citizen's Service Award.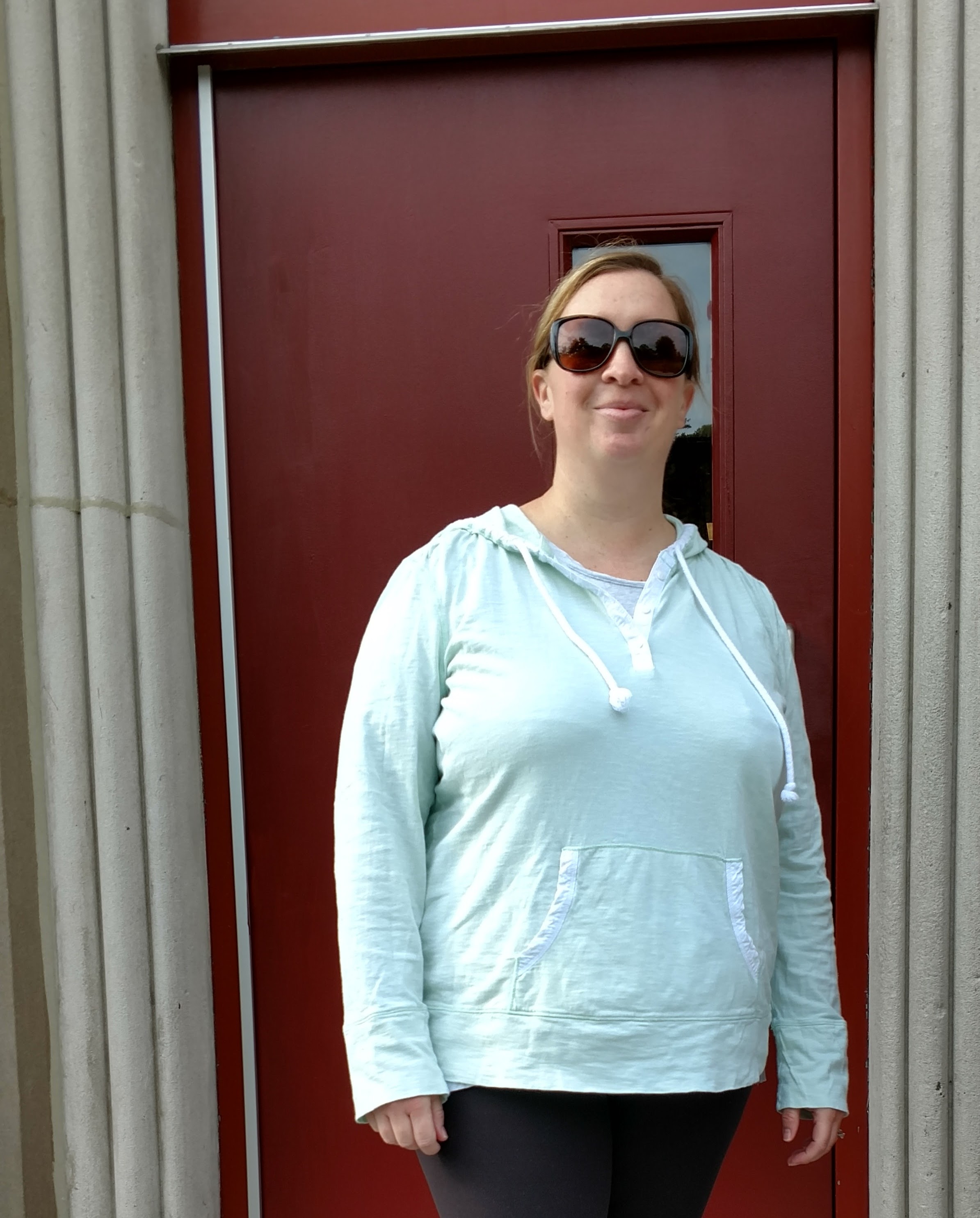 Nicole Gaughan VanBuskirk has been focused on education for a long time.  At Ursinus College she majored in English and minored in secondary education.
Upon graduating from Ursinus, she taught English at Mastbaum AVTS working with the auto mechanic and cosmetology shop students.
"I loved working there because my grandfather had attended MAVTS as a high school student, and I taught in the classroom he attended his daily shop class," Nicole said. "I really enjoyed hearing his stories and experiences that I probably would not have if I hadn't been appointed to that position."
After four years at Mastbaum, Nicole moved to an English position at Central.  She taught English 1, 2, and ESL for 12 years. She has also served as cheerleading coach, community service coordinator, disciplinarian, student association sponsor, site manager for Central's summer program, and roster chairperson.
"All of these different roles within the Central community have allowed me to work with students in a different capacity than the classroom teacher," Nicole said. "These experiences have laid the basis for my work as an assistant principal. I will again be able to meet and work with a larger cross-section of Central's student body than I could in the classroom, which is certainly an exciting prospect."
Central President Tim McKenna says Nicole will be "a dynamic assistant principal. She understands the mission of our school and is committed to making the Central HS community better. I was thrilled that she accepted this position. It is not easy to make the transition to administration at your alma mater, but she will be successful because of her work ethic and love for Central."
Nicole begins her new position on Aug. 28.