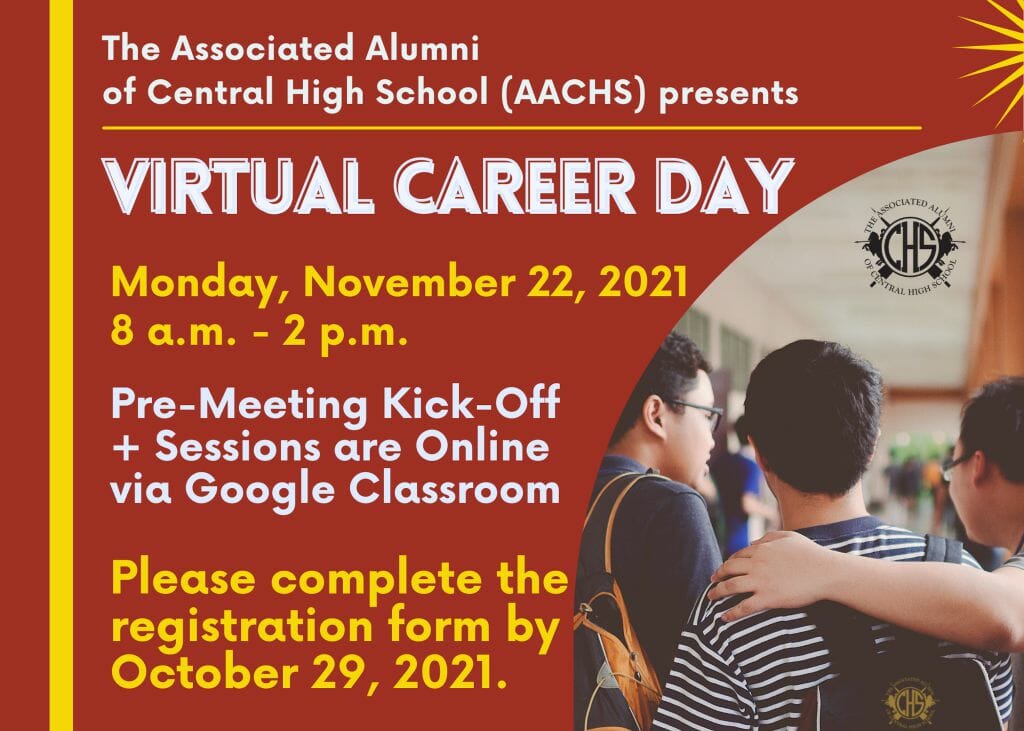 On Monday, November 22, 2021 the AACHS will proudly present its annual Career Day program virtually to this year's seniors and juniors, the 281st and 282nd classes.
Although students are back in the building, it still remains closed to visitors so the Program & Alumni Engagement Committee has decided to hold this year's Career Day virtually again.
Since this event is now virtual, alumni from around the country and world can join us. We would love for you to participate this year and share your knowledge and expertise with the students.
The program will start at 8:00 a.m. with a virtual kick-off meeting followed by online sessions via Google Classroom that will conclude at 2 p.m. with participants returning to the main room after their sessions have ended.
This program has been a success in the past due to the contributions of alumni who are willing to give their time back to Central High School.
Last year, our move to a virtual event led to one of the most successful Career Days yet, with over 75 alumni participating.
Please fill out this form by October 29, 2021 if you are able to join us. Assignments of class sessions will be provided at a later date.