Central's annual Career Day of professional guidance for students brought alumni from as far back as the 202 class to school on Tuesday. The district attorney of Philadelphia, medical professionals, an architect, a costume designer and entrepreneurs were among the 90 or so presenters.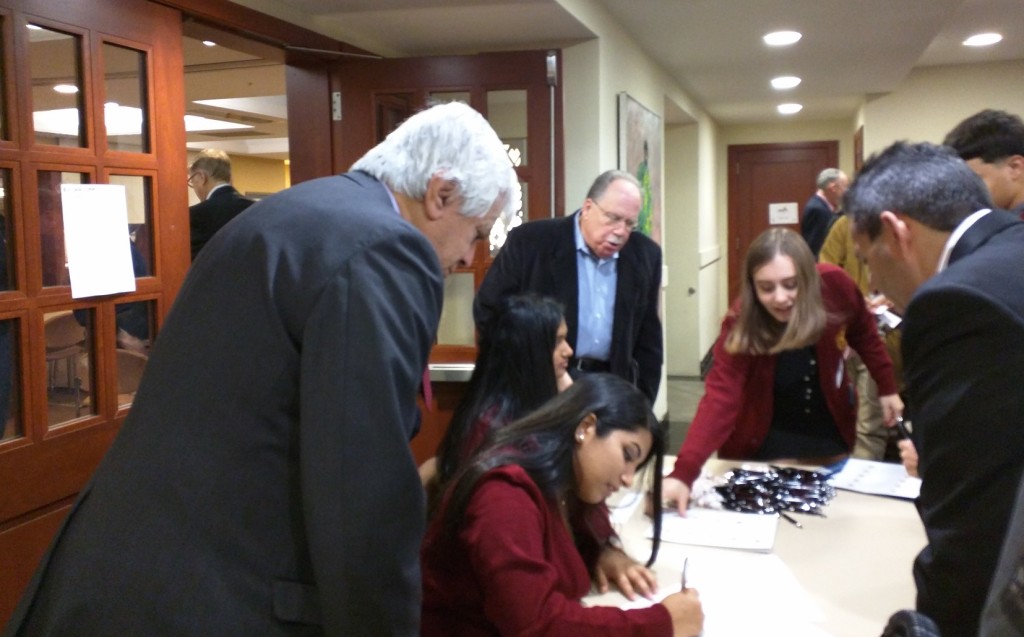 Alumni Board President Jeff Muldawer (225) helps guide the sign-in process for alumni outside the Spain conference room at Central Tuesday. Alumni received lunch after presentations during the first four periods of school Tuesday.
Whaine Norman (243) has been participating in Career Day for years. He regularly provides DJ services for Central alumni functions and is a loyal Lancers booster.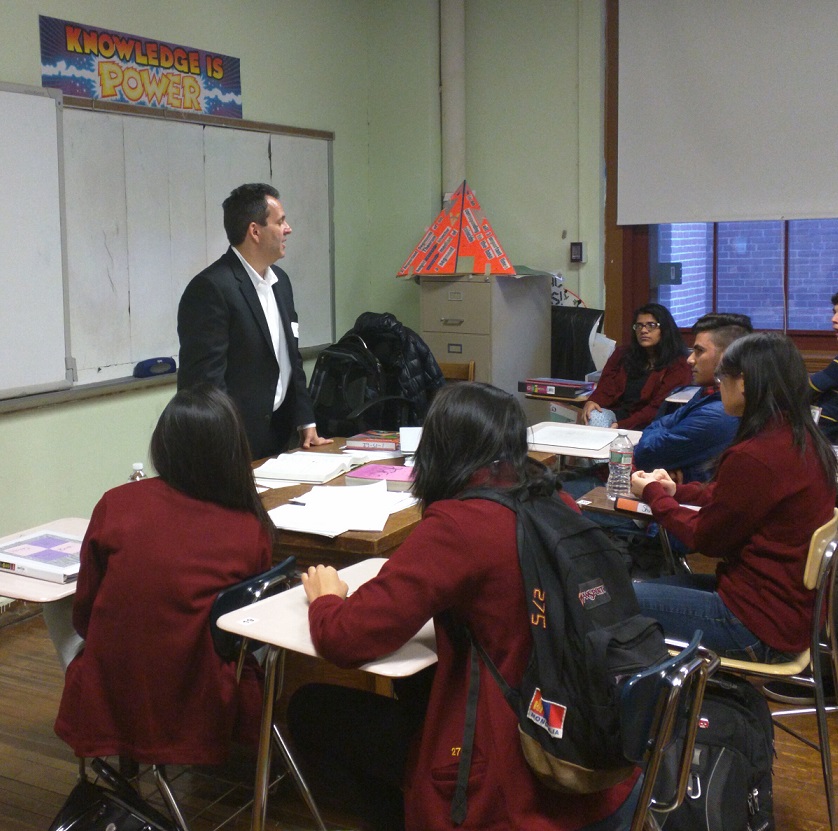 Another alumnus spreading the knowledge.
One of the best things about Career Day is reuniting with old classmates and teammates. From left are Whaine Norman (243), Kenneth Lomax (246), John Barber (244), Dennis Barnes (246), Merv Jones (243), District Attorney R. Seth Williams (244), Hon. Judge Jon Irvine (244) and Joseph Parham (246).