The 4th Annual Central Live Auction and party at World Cafe Live in center city today, May 3, was a great success, with more than 250 people attending.  The Central High School string quartet and the jazz ensemble performed.
Also performing where KD Davenport and Andrew Giacominni (262), members of the science faculty.
Thanks to the Home & School Association for producing this fantastic fund-raiser and everyone who came. AACHS past president/current archivist David Kahn (220) chronicled the event in pictures.
Central Jazz Ensemble entertains the crowd.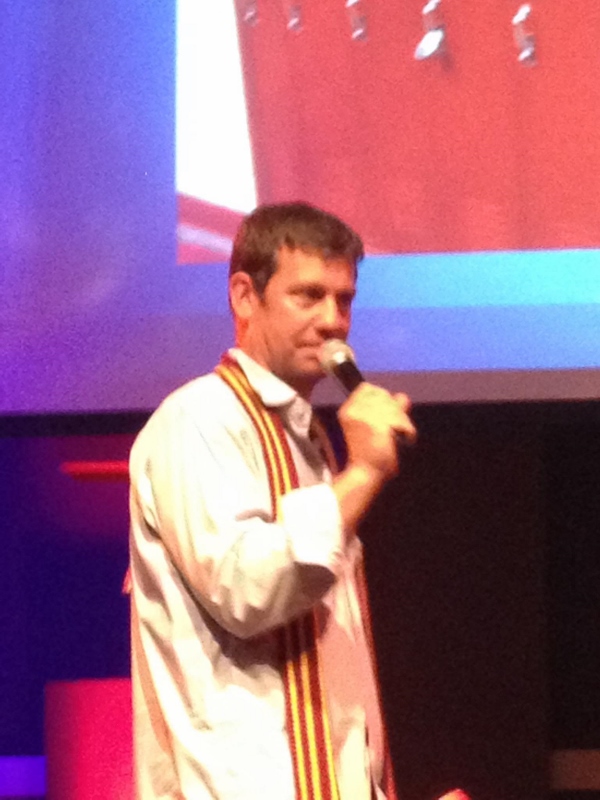 Central social-studies teacher Mike Horwits (251) serves as auctioneer.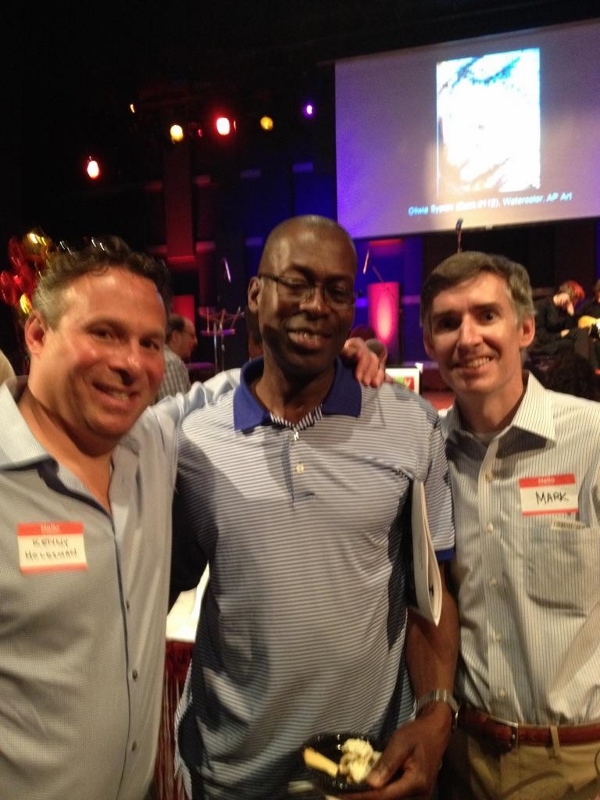 Parents such as Ken Holdsman, Tony Dupree and Mark Gleason help keep Central great by not only supporting their kids but all of Central.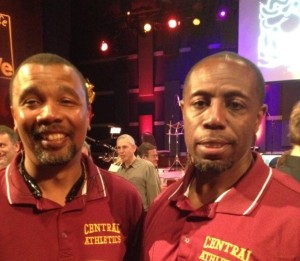 Central physical-education teachers, coaches and classmates Fred McCray Jr. and Rich Drayton (246) also came out to support the cause.
Keep up with the Home & School Association  at centralhomeandschool.info