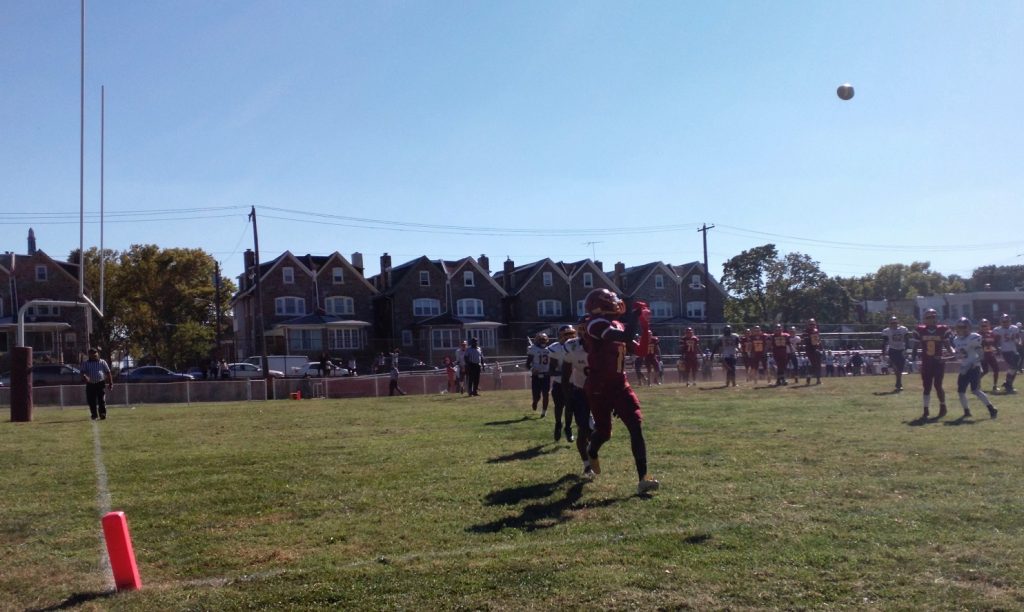 Yvonne Dennis (246)
Edward Dunn (263) was excited to return to the field where he racked up good memories as a player in high school, but the homecoming was spoiled as Central's Lancers handed him and his Martin Luther King Cougars their third loss of the young season.
Dunn, who played linebacker while at Central, has been head coach at MLK for four years. Monday's game, rescheduled from Friday because of excessive heat, was his first time back at Broad and Somerville as a head coach.
"It's a little weird," he said before the game, "but it's always nice to be here." Dunn teaches math and algebra at MLK.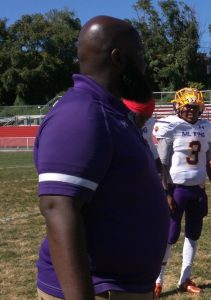 Coming off losses from Wissahickon High School and Upper Merion, King needed to play "mistake-free football," Dunn said.
Unfortunately, a couple of turnovers and Central's dominant offense helped topple King 30-6. The Lancers are now 2-0;  the Cougars,  0-3.
Even though Central led at the half 17-0, Coach Rich Drayton (246) blamed himself for some missed opportunities. "In the second half we simplified the game plan and just ran the ball."
On Saturday Sept. 17 the Lancers play Ben Franklin at Gratz's field at 3 p.m.