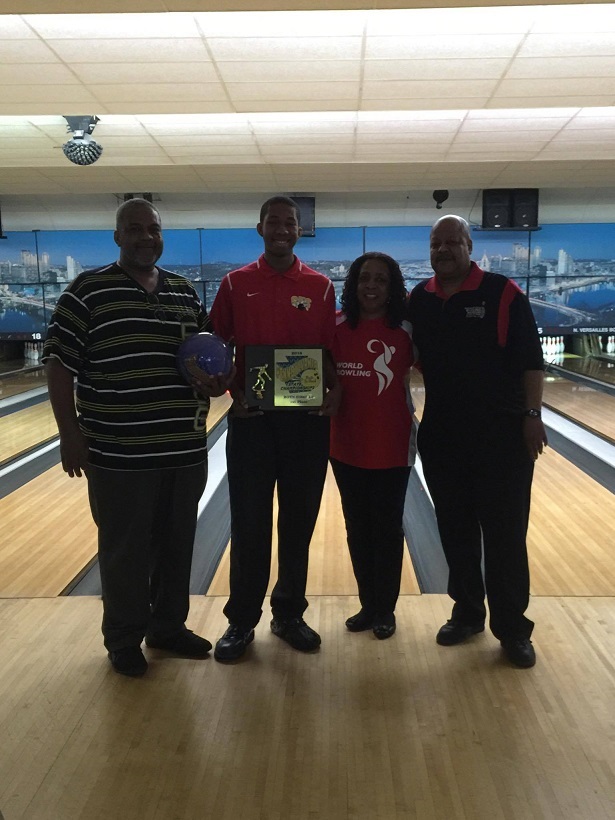 By Yvonne Dennis 246
Central Junior Brian Kennedy (276) overpowered the top high school bowling talent in the state Friday to win the Pennsylvania individual high school bowling championship at North Versaille Bowling Center near Pittsburgh.
The title of the state's No. 1 high school bowler comes less than a month after Brian was crowned the top high school bowler in Philadelphia and helped lead the Lancers to their second-consecutive city championship.
In a long morning that started out with six qualifying games, Brian finished game 1 with an atypically low 183. But his scores jumped and he finished the six games as the leader.
"I was the first-seeded bowler so I ended up getting a bye into the finals," Brian said by phone Friday night. "And in the finals I just started off really well. I started off with the first five strikes. I ended with 227 and my opponent only shot like 190."
By the seventh frame Brian felt he was headed for the victory but he knew, "in bowling, it's not over till it's over."
Then it was over–and there were smiles and hugs with dad, coaches and the many others who know Brian from his years of hard work.
Last year Brian placed fifth in the state. Obviously this year he came with a little more experience.
"This year I knew I really had the chance to win and I just took it slow and I just made sure to make every shot I threw a good shot."
And what's the next goal?
"Try to be No. 1 bowler in the country now," he said with confidence absent arrogance.
That means competing Saturday and beyond inJunior Gold qualifying matches. Also, on Sunday, Brian and Central teammate Brandon Bolden (277) will be competing in the Pepsi USBC Youth Championships in Bristol, Pa.
But Brian wasn't going to be resting soon after arriving back home from Pittsburgh. "I have an essay to write!" he said with a laugh.
That's a good Central student.