By Yvonne Dennis (246)
Central High School's youngest group of alumni just became the leading class donor to the school's new performing arts center capital campaign, gifting $30,000 to the multimillion-dollar drive.
The 276th class, which graduated in June, wanted the money left over from its various fundraisers and student fees to have lasting personal and educational benefit for future students, said class sponsor Laura Jacklin. So leaders surveyed their classmates as senior term was coming to a close and two primary focuses emerged: the suicide of one of the members in the fall of senior year and the new capital campaign.
In mid-2016, a wealthy Central alumnus told Central's Alumni Association that he would commit $10 million to build a performing-arts center annexed to the school if $10 million in matching funds could be raised. So Central and the alumni association hired a development director, Lynn Norton Robins, to see if both fundraising and property enhancement were feasible.
The study widened to encompass other 'wants' from Central President Tim McKenna for the now 77-year-old building at Ogontz and Olney avenues, its approximately 2,400 students and its modern curriculum. Among the stakeholders McKenna, Robins and alumni leaders met with were senior students.
Now, after more than a year of outreach to some of Central's more successful alumni and approval late this month of architectural schematics, a hard-launch to the campaign is set for later in November.
Students of the 276th class were thrilled to recently hand over $30,000 of the class fund to help kick off the effort.
"Just as 276 prepared to step out of Central's comforting walls, Central had decided to expand and grow, to continue to offer the wonderful things it had offered to us to the next wave of Lancers," said class secretary Amina Fong. "What better way to thank Central for everything it has done for us than to pass on the gift to the next wave of Lancers?"
Of course other individuals and Central classes have donated things such as the large sign on the front lawn and scoreboards at the home fields, but 276 didn't want to buy something that might get torn down in the future.
"In light of the planned renovations and additions to the school, we realized that it would be difficult to use the money effectively on something that is already part of the school," said class treasurer Svyatoslav Karnasevych. "As such, we decided to invest the money into the future of our school and make our small contribution to its further improvement."
Development Director Robins said "276 was the first to come up and say that they were giving. Then the next day I heard that the 275 is giving to the capital campaign but it is targeted directly toward the tennis courts. The 200th class has collected funds over a long period. They were the first class to give a targeted amount to the campaign, earlier this year."
Robins said the donor who has pledged $10 million is pleased to hear about the various gifts but says other classes need to step up.
Meanwhile, 276 hopes another gift it made with its leftover class fund, to the school's counseling department, will help ease the kinds of teen worries  that lead to the worst kinds of despair for some.
"We saw a lot of stress withs students dealing with financial hardhsips, so if this money can be there for the counselors discretion, great." said Jacklin. Things like, "we had a student receiving an award and he didn't have money for a suit."
Jacklin, an English teacher whose beginning at Central coincided with 276's entry there, said serving as the class sponsor sophomore through senior years was the hardest thing she has ever done professionally and perhaps personally.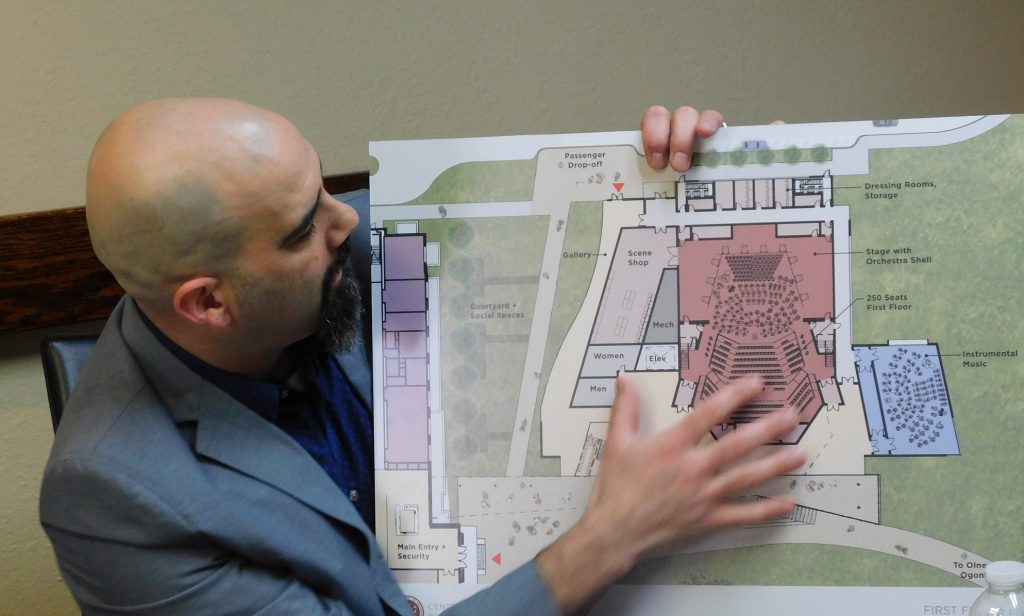 "It's 539 children and four to five classes that I was teaching with my other students," she said. "I don't have background in counseling. I am not a mother. I am not a Central grad. I am not from Philadelphia."
Jacklin hails from suburban Chicago. She was the first school official to receive notice of the Central student's suicide. She also had previously worked at Furness High School with Central school police officer Regina Rankin, who died in her sleep the morning of 276's graduation. Those deaths and the death of student Aida Nunez to cancer during sophomore year weighed on her as she had to learn on the fly how to plan a school dance, a prom, etc.
Every Central class plants a tree on school grounds and 276 dedicated its tree to the members it lost. Jacklin said a lot of the hardship for her is eased when former students tell her how happy they are in their latest lives.
———————————————
If you want to know how you or your class can help with the capital campaign or any enhancements to your alma mater, Lynn Norton Robins wants to speak with you. Please contact Lynn at 215-276-5262,  ext. 3130 or development@centralhighalumni.com. Thank you.