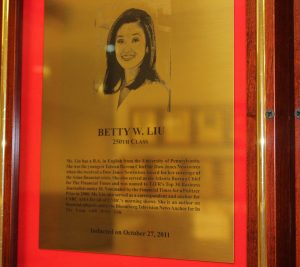 By Steve Burnstein (222)
Eight distinguished living Central High School alumni have been selected as the latest inductees to the Alumni Hall of Fame.
Please plan to join fellow alumni at the Philmont Country Club in Huntington Valley, Pa., on Wednesday, Oct.17, 2018, as we honor these remarkable scientists, entrepreneurs, an educator, architect and two entertainment-industry professionals.
Hors d'oeuvres and cocktails will be served at 6 p.m.,. followed by the induction ceremony and a dessert buffet.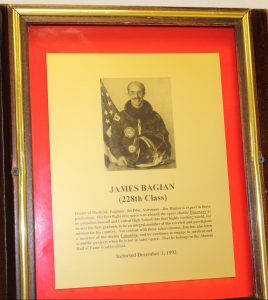 To commemorate the opening of our beloved school 79 years ago at its Ogontz and Olney avenues location, the cost for the evening will be $79.  For $30, alumni can sponsor a student to attend the ceremony and enjoy dessert afterward. This gives our students not only the opportunity to meet our honorees, but also allows them to dream about attaining greatness in their future professions.
Our MC for the evening will be City Councilwoman Helen Gym.
Ads and tributes will be offered for sale soon and will appear in the induction program. Please keep visiting the AACHS website for more news as the date approaches and follow us on social media.
THE 2018 INDUCTEES:
Marc Brickman, 229, is a world-renowned lighting and production designer and Emmy winner who has worked with Bruce Springsteen, Barbra Streisand, Paul McCartney and Pink Floyd. He has created light shows for opening and closing ceremonies at the international Olympics in Barcelona, Spain and Nagano, Japan.
Marvin Corman, 208, M.D., is the author of the gold standard textbook "Corman's Colon and Rectal Surgery," past president of the American Board of Colon and Rectal Surgery and professor of surgery, Stony Brook  School of Medicine.
Lee Felsenstein, 219, developed the first mass-produced portable computer, the "Penny-Whistle" modem and a visual display module board that became the standard for PCs. He is a laureate of the Tech Museum of Innovation.
Albert Fishlow, 199, PhD., is economics professor emeritus, Columbia University. He has served as consultant to the World Bank, Ford and Rockefeller foundations and has been the editor of numerous economics books and monographs.
Philip Freelon, 230, is an architect who led the design team for the Smithsonian National Museum of African American History and Culture. He was appointed by President Obama to the U.S. Commission of Fine Arts in 2011.
Neal Kassell, 221, M.D., is professor emeritus in neurosurgery at the University of Virginia, and is a pioneer in the development of high intensity-focused ultrasound for the treatment of intracranial diseases and cancer. He was named to Vice President Joe Biden's "Cancer Moonshot Initiative" in 2014.
Herman Rush, 187, is an entertainment-industry executive and former chairman of Columbia Pictures Television and the Coca-Cola Telecommunications Company. He is currently creating TV and cable programs for the internet and other media.
David Soll, 213, PhD, is a microbiologist and professor of biology at the University of Iowa. He is renowned for his studies of yeasts (Candida Albicans), innovations in monoclonal antibody technology and research in DNA fingerprinting and cancer stem cell markers.
*Separate inductions for living and posthumous faculty and for posthumous alumni  will take place in 2018.