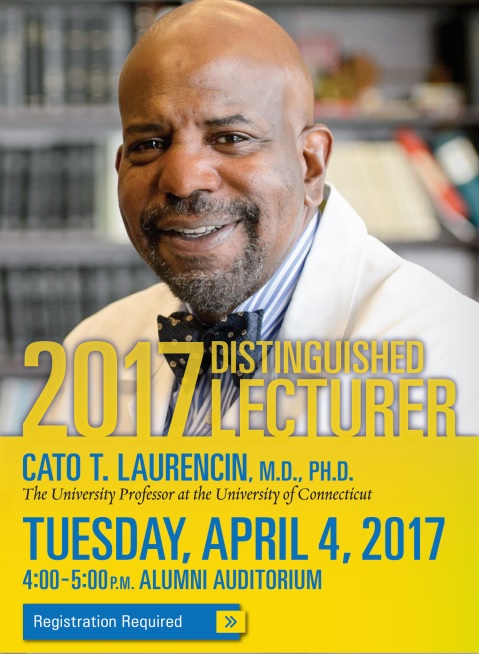 By Yvonne Dennis (246)
Students of science and alumni with continued interest in learning will not want to miss Central High School  Hall of Famer Dr. Cato Laurencin (235) lecture on "Regenerative Engineering: A New Convergence Field" on April 4 at Widener University's Alumni Auditorium.
Dr. Laurencin leads a team of 70 faculty, fellows and students at the University of Connecticut's Institute for Regenerative Engineering on a project called Hartford Engineering a Limb (HEAL). The project has a goal of being able to regenerate a human knee and regenerate a human limb.
Dr. Laurencin  was honored by President Barack Obama as a 2015 winner of the National Medal of Technology and Innovation.
A biography of Dr. Laurencin and summary of his planned lecture may be read here.
Those who want to attend the lecture may register here.