Grammy-award-winning opera singer Eric Owens (247) was inducted into the Alumni Hall of Fame today at a special ceremony and orchestra concert at Central.
Eric did not sing with Central's orchestra as had been expected because he is fighting an upper-respiratory infection. The very busy bass baritone singer is currently starring in the lead role of "Don Carlo" with Opera Philadelphia and needed to conserve his voice. But Eric did speak briefly during the morning ceremony in front of Central's senior class (274) and dozens of alumni, and sang the school song with the rest of the crowd.
Here are some inspiring words from the ceremony today and a photo gallery of the induction and reception that followed.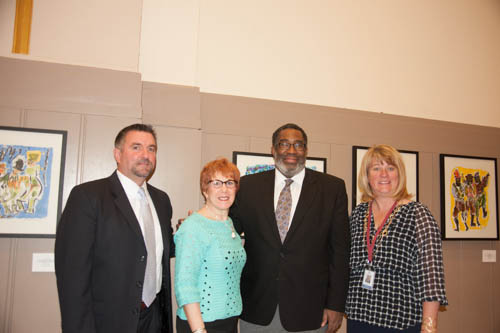 From left, President Tim McKenna, Vice Principal Jackie Betof, Eric Owens and Vice Principal Theresa Harrington before the ceremony
Photo by Mona Freedman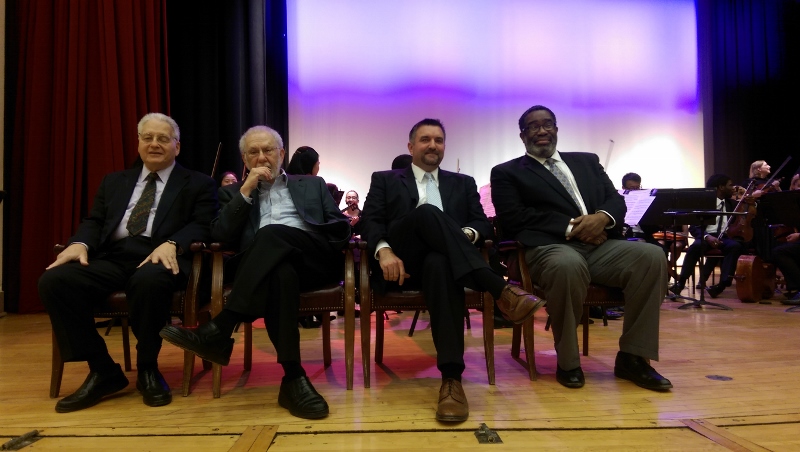 AACHS former President Harvey Steinberg (209), Dr. Sheldon Pavel, President Tim McKenna and Eric Owens (247)
photo by Mona Freedman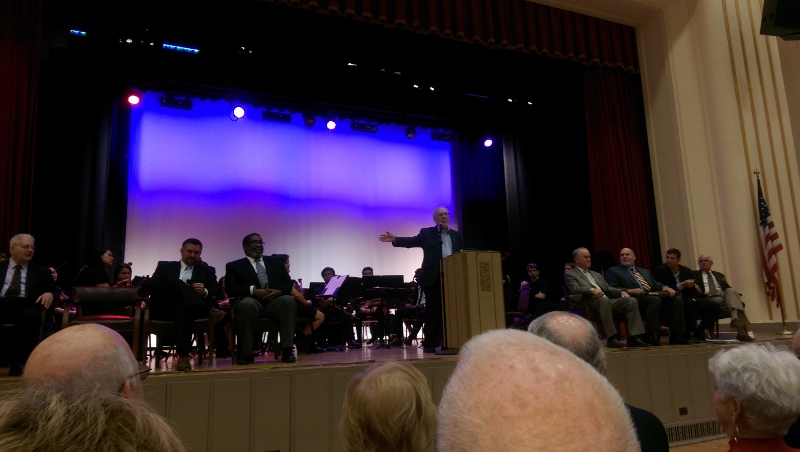 Dr. Pavel informed the crowd that Eric was also an accomplished oboist at Central. He also told attendees: "One of the reasons I loved Eric so much when he was a young person here was that he was the only student whose beard was longer, darker and fuller than mine."
Photo by Yvonne Dennis 
Hall of Fame Committee Chairman and host of the day's event Steve Burnstein (222) presents Eric Owens with the plaque he gets to take home. Another plaque will be hung at Central with those of the other inductees.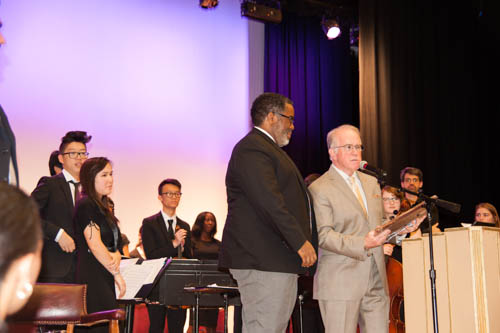 Photo by Mona Freedman 
Eric told the crowd: I am so humbled and honored to be in such illustrious company—Nobel laureates and astronauts.. It's just good to be back here. I haven't been back here since graduation in 1988…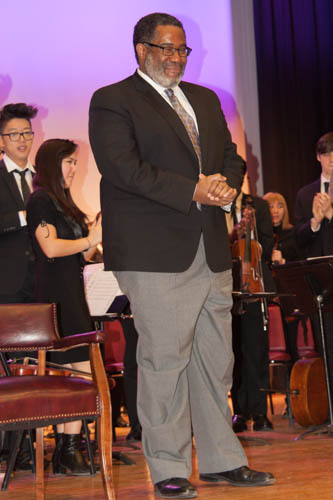 I look out at these faces and I see that Central High is still something amazing , special. And it's because of you, members of the 274. My heart is just so full of joy to be where it all started. ..All these years later I am always grateful to Dear Central High. Thank you.
Photo by Mona Freedman 
AACHS archivist David Kahn watches as Eric signs the visitors book, which includes the signatures of two U.S. presidents.
Eric takes a picture for himself of the historic book.
Photo by Mona Freedman