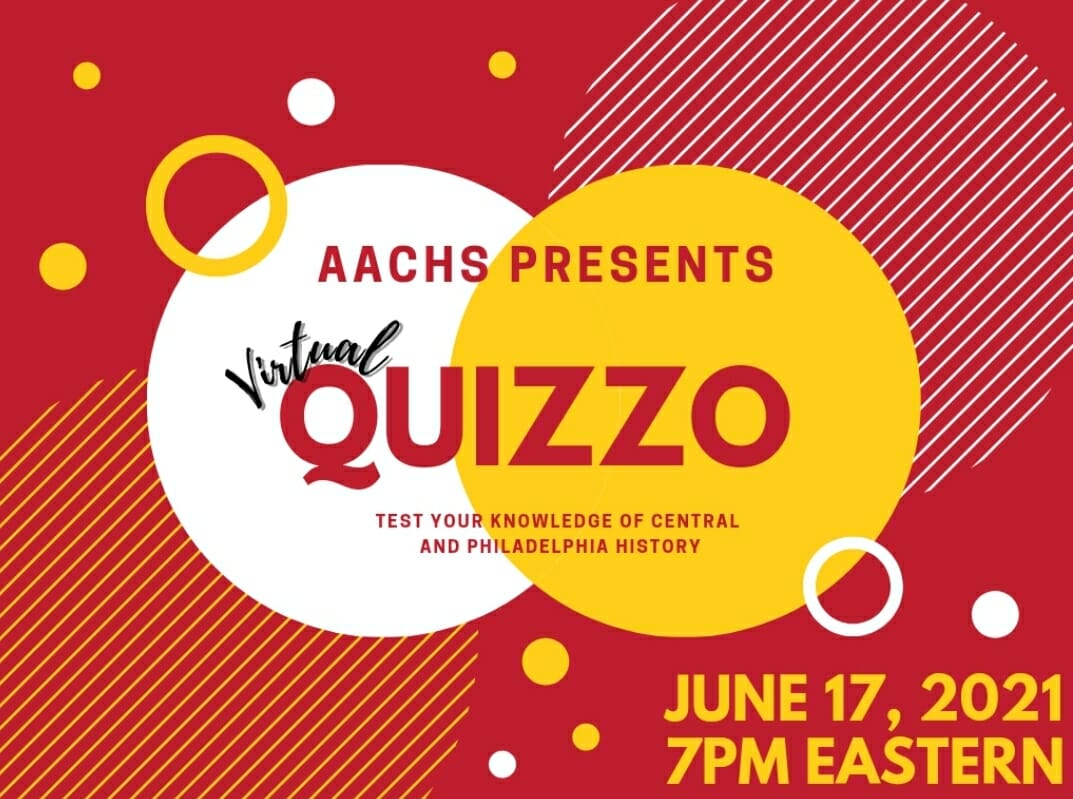 Test your knowledge of Central and Philadelphia history and bring glory to your Central class or friend group! The event will feature four rounds of puzzling trivia questions that will be sure to leave you equally excited and stumped!
The cost is $10 per person, and proceeds

from

the event will benefit the AACHS.
This event is open to all members of the Central High School community.
Registration requires you to include a "team name" and any relevant information if you would like to compete in a specific team; feel free to not include one and be placed on a team where you can meet other alums! Please also consider sponsoring a student to compete in a student team – include the number of students during registration under the attendees field.
Advance registration is required by June 15, 2021. Please register here. The Zoom link will be emailed to registered participants the day prior to the event.