Harvey Layton (224) Donates Violin to Music Program at Central
"Once you become a musician, you're a different person. It's like being able to speak different languages".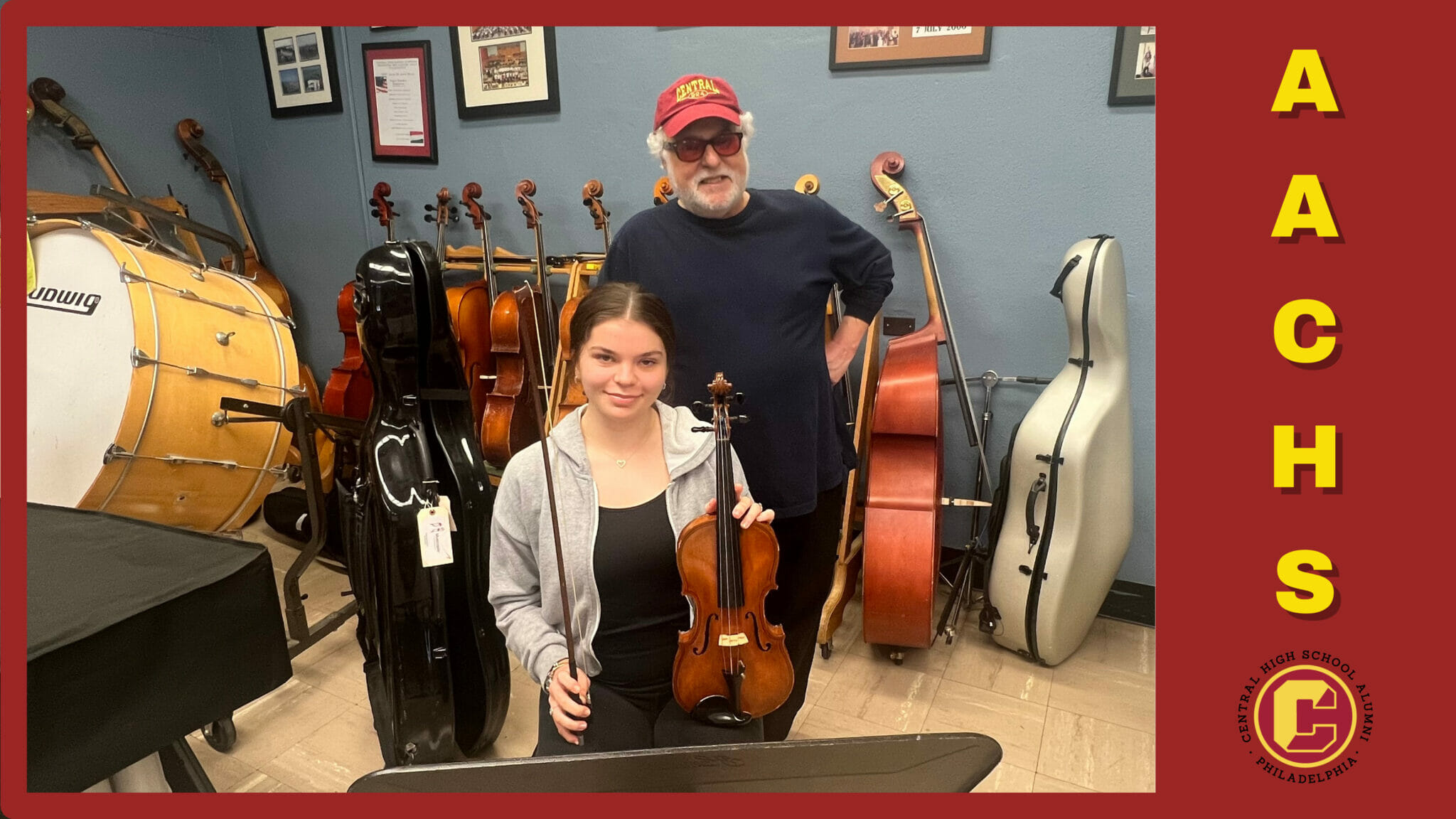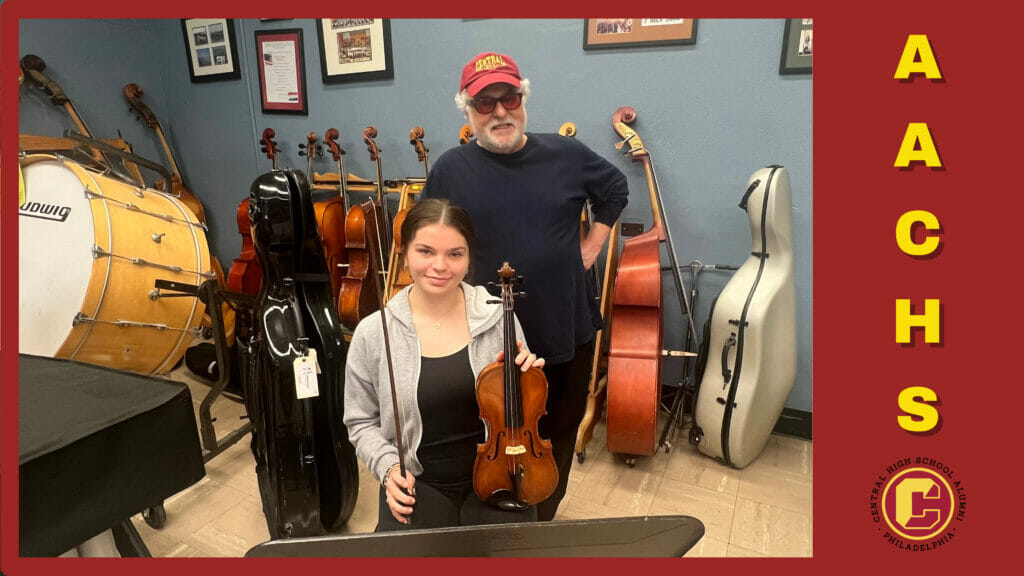 Recently, the AACHS welcomed back Harvey Layton (224) to our Dear old High for a special occasion.
Mr. Layton reached out to the AACHS with a goal in mind. He wanted to donate a violin—that he played and has been in his family for 35 years—to a Lancer in need of a personal instrument during their time at Central. 
Mr. Benjamin Blazer, the School Based Teacher Leader for the Arts, identified sophomore Ava Russell (284), who he shared is a talented violinist who could greatly benefit from this generous gift. 
Ava has played the violin since kindergarten and is currently seated in the second violin section of the Central orchestra. When asked what it means to receive a donation of this kind from a Central graduate, Ava answered "I feel honored. I am so grateful for this opportunity to receive such a beautiful instrument."
The instrument is beautiful indeed. The violin was crafted by E. J. Albert of the esteemed Belgian Albert family of luthiers who set up shop in Philadelphia from 1849-1916.  The Alberts were world-renowned in their craft. The violin now in the possession of a Lancer sixty classes apart could be as old as 70 years but it plays like new—after a much-needed tuning.
Mr. Layton hopes his donation will inspire Alumni by "taking a look at their possessions and leveraging how it could be of use to the next generation of Lancers." 
Central High needs supporters like you to help not only expand student enrichment programs but also to help improve the physical infrastructure and the lack of sufficient space in the historic building.
Support students like Ava. Please consider making a gift meaningful to you.