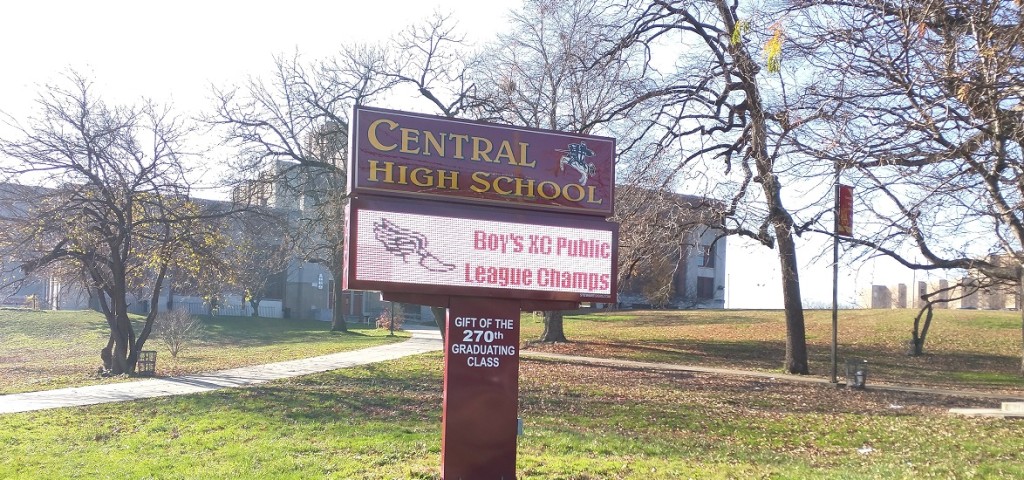 Members of Central's 255th class report that not only did they have a terrific 20th reunion recently, but they collected $2,050 to gift to their alma mater.
"We are happy to report that we had over 150 attendance and collected $1,023, which I will personally match," Class President Broderick Jones told Central Development Director Lynn Norton Robins and Class Representatives Liaison Rudy Cvetkovic in an email this week. "Accordingly, our class will be donating a total of $2,050 to the school."
The class has asked that $300 go toward a seat in the auditorium and the remaining dollars be given to Central.
And 255 is not finished. Mr.  Jones said, "We look to issue a challenge to the class to raise an additional $8,000 over the next five years for the school."
The donations are particularly meaningful at this time. Central's administration and its alumni network are campaigning to meet a major fund-raising challenge by a wealthy alumnus. The alum plans to commit $10 million to build a performing-arts center annexed to the school if $10 million in matching funds can be raised.
Thousands of dollars have been raised in the last few weeks alone after the Alumni Association emailed its annual request for giving. Alumni can help current students and Central as a whole by way of scholarship donations, the Alumni Association General Fund  or to specific Central departments. Lynn Norton Robins can be reached at 215-276-5262, ext. 3130 or development@centralhighalumni.com.