Ask any student from the last 15 years about Michael Horwits and they'll know exactly who you are talking about, and they'll likely have a story to tell. Chances are he'll also remember them and have a story to tell as well.
Mr. Horwits (251) is a 3rd generation Lancer, Central Social Studies teacher, member of the AACHS Board of Managers, and one of the biggest and loudest advocates for Central students and alumni that you'll meet.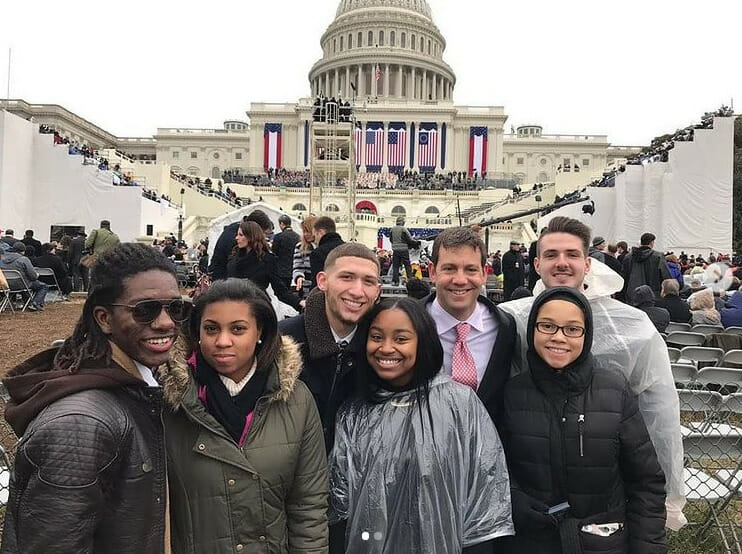 He is also the sponsor of the Jewish Student Union, Varsity Boys Tennis Coach, Tournament Director of PIAA XII Golf, and class sponsor for numerous classes, including the current senior class 281.
After a year and a half of virtual teaching, Mr. Horwits didn't take this past summer to relax before returning in person to school in the Fall. Instead, he packed his summer by spending countless hours evaluating and scoring AP US Government & Politics exams, participated in an intensive three-week C-SPAN Teacher Fellowship to help create new educational resources for teachers nationally, and was the recipient of Thomas Jefferson University's Centennial Educator Award, nominated by Katie Chin (280).
"I have never met a more passionate and driven teacher than Mr. Horwits. He endlessly devotes his time towards the community and to the students of Central. Mr. Horwits is the epitome of what a Central student is – compassionate, ambitious, and excellent." – Katie Chin (280)
Mike never thought as a student that he would have the opportunity he has today. Now in his 17th year teaching at Central, 24th year as a Philadelphia Public School teacher overall, he still feels lucky every day to be able to give back to the current students and make a difference in their lives. "When you look at how a group of people can work together to be effective leaders in all walks of life – that's what Central's all about," says Mr. Horwits.
He takes special pride in the relationships he has built and maintained with students in every class since he started. Mike finds ways to provide each student a memorable Central experience.
As the Chair of the AACHS School and Student Engagement committee, he and the committee work to build connections between current students and the alumni community through events such as the Alumni Speaker Series and Central Night at the Phillies.
"Supporting the AACHS is truly a way to give back to Central students and provide them with enhanced learning opportunities, networking skills, and leadership training."