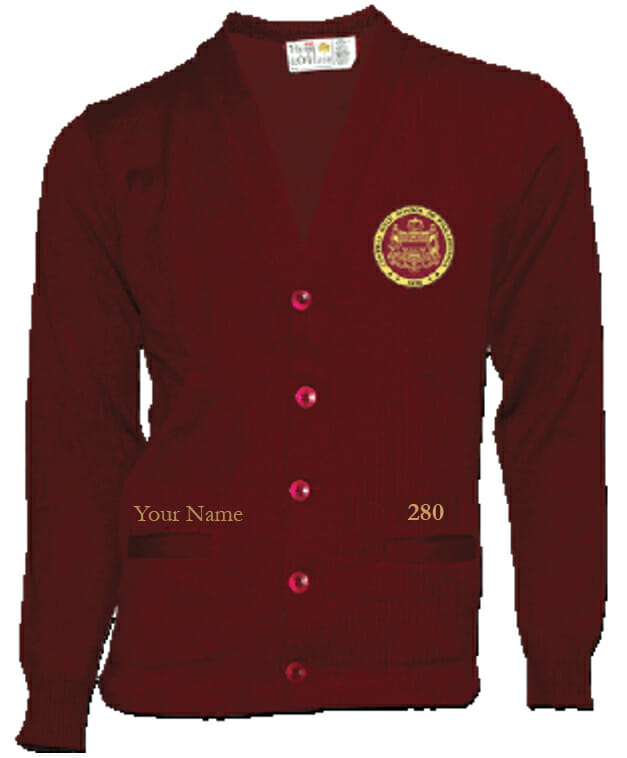 Now you can order your very own Central High School Cardigan, but only until March 22nd at 10 PM!
Thanks to Mr. Steve Innamarato and the 280th class, you too can participate in this senior class tradition.
These cardigans are crimson, with the Central High School logo embroidered on the chest, your name (limited to 10 characters) over the right pocket and your class number embroidered over the left, both in gold lettering.
Sizes from Youth Large to Adult XXXL are available.
The price is $60 – which includes shipping.
These are well crafted, high quality garments that will last for years to come.
How to order – 2 step process:
Complete this Google Form for name, class number and size. See chart below for sizing guidance.
Then, click here to pay online! The cardigan will be shipped to the address you specify.
Remember, all orders must be placed by March 22nd at 10 PM.
For more information, contact Mr. Innamarato at sinnamrato@philasd.org.