Speaker Series Featuring Quiara Alegria Hudes (254)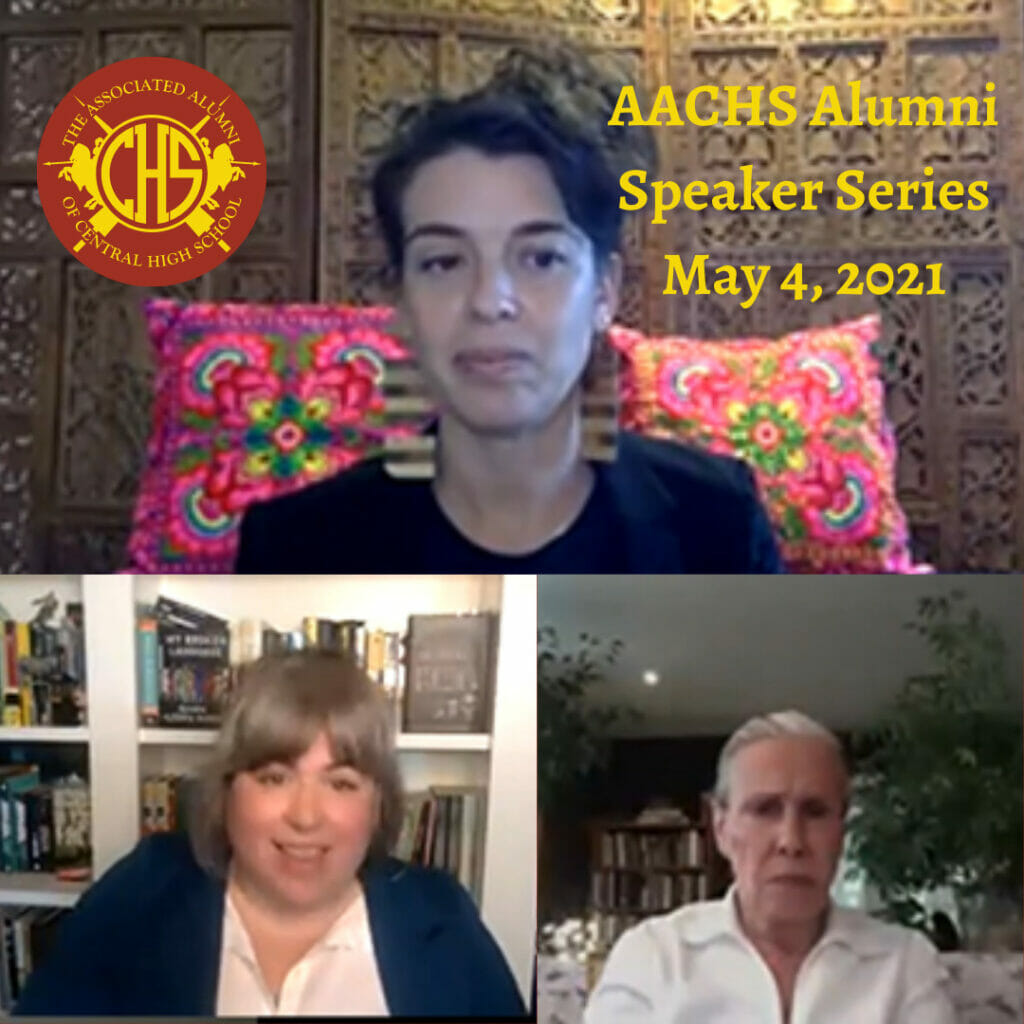 On May 4th the AACHS held the first Alumni Speaker Series event featuring Award-Winning Playwright Quiara Alegria Hudes (254), Noted Poet Cristin O'Keefe Aptowicz (255), and former CHS Creative Writing teacher, Carole Nehez. If you were unable to join us "live", the event was recorded and is available to watch any time on our YouTube page. Be sure to catch the moment when Yale is mentioned as being not as good as Central! You can also read a full transcript of the event here.
As mentioned during the program, teaching arts and promoting creativity in young minds is vitally important. Please consider making a donation to our Leading The Way Capital Campaign to help foster the next generation of creative writers and performers at Central.
The event was a huge success and widely enjoyed by everyone who attended. We would love to hear your thoughts about the event to make future ones even better. If you have any comments you would like to share, please email us at alumnioffice@centralhighalumni.com.