The first-place Lancers boys bowling team and the third-place girls team begin playoff competition Wednesday Feb. 3 at 2:30 p.m. at Erie Lanes.
The boys, undefeated this year, are defending their Public League Championship title.
Take the afternoon off Wednesday and go cheer your  Lancers.
——————————————————————————————————————-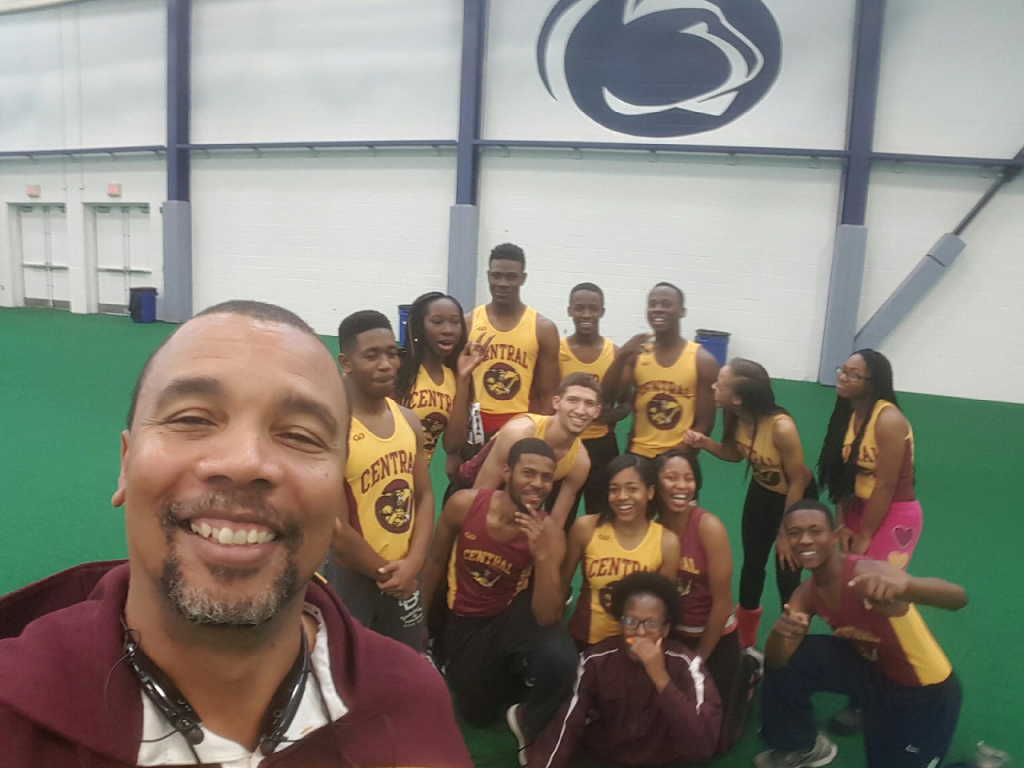 Central track coach Fred McCray Jr. (246) proudly posted results today on the billboard across from Central's school store of his team's results from the Kevin Dare Invitational at Penn State on Jan. 23. The meet has become one of the top high school competitions of the indoor season.
Collin Washington (276) won the 60 meters with a time of 7.21.
Central's boys placed third in both the 4 x 200 meter-relay and the 4 x 400 meter relay.  Coach McCray said both of those relay teams are now ranked 10th in the state.
Taylar Dallas (275) set a school record of 9.28 in the high hurdles, beating the record she set last year of 9.30. Taylar's dad was the great Jeff Dallas (245) of Central's 1985 first-place in the nation 4 x 400 relay team.
Central has qualified for several races at the upcoming state championships.