You made #GivingTuesday a success!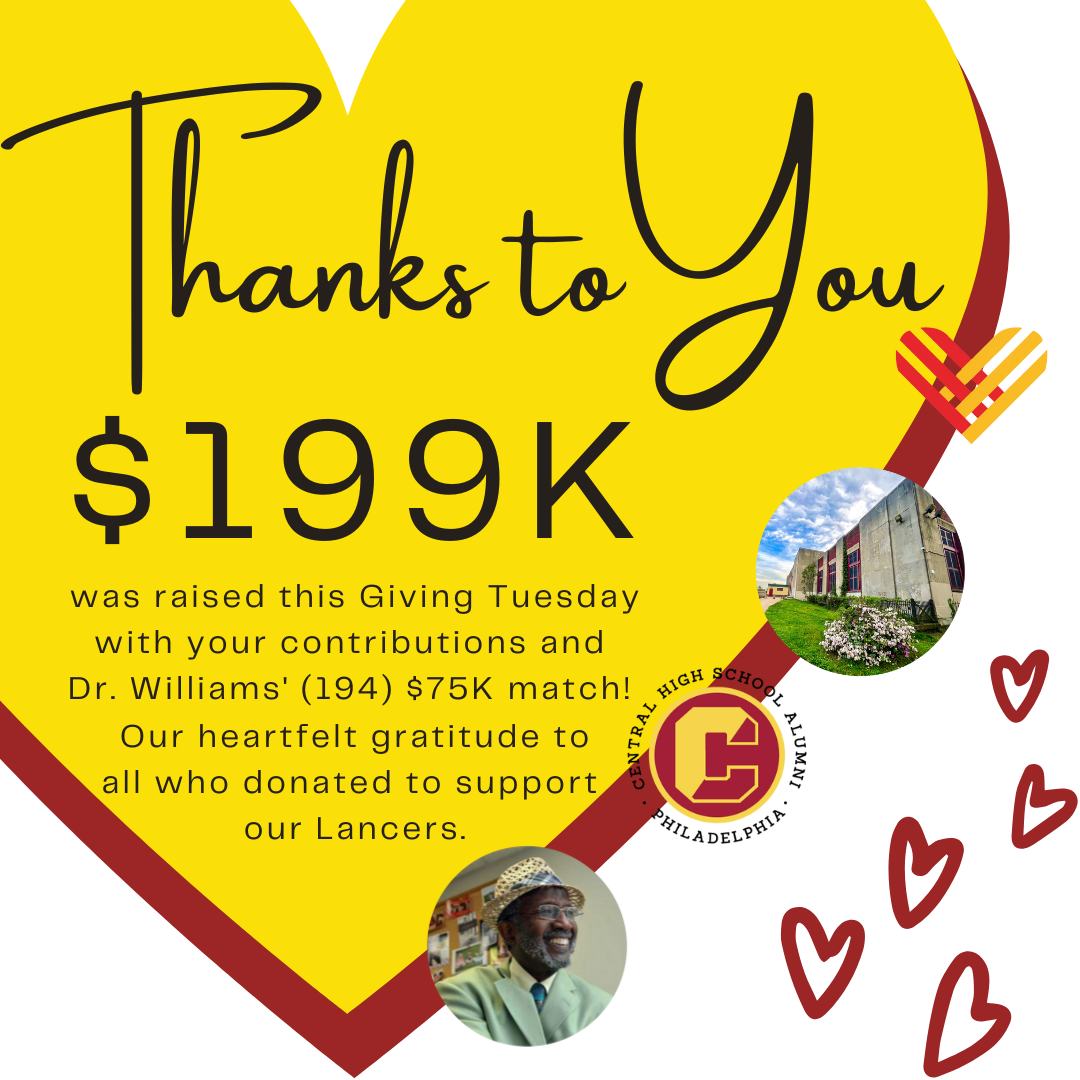 Thanks to all who donated to support our Lancers.
Together, Central High alumni, faculty, parents, and friends like you stepped up and responded to make this year's #GivingTuesday one to remember.
We are excited to report that because of YOU — nearly 300 donors — we received $124,774.68!
Thanks to the generous matching gift from Dr. John T. Williams (194), the total raised for #GivingTuesday 2022 is $199K. 
Our heartfelt gratitude to all who donated to support our Lancers.
Your generosity symbolizes the love you have for our dear High and the trust you have in the AACHS to support current and future students. 
We are beyond grateful to Dr. John T. Williams (194) for seeing the importance of giving back to our alma mater. His love for Central remains evident in the way he lights up when he speaks of our alma mater.
In fact, Dr. Williams returned to Central a few weeks ago on Career Day. He accompanied his former neighbor and dear friend of 50 years, Jeffrey Thomas, CPA (233), met with President Davis (264), presented in front of a class of students, and shared many fond memories of his time at Central with members of the AACHS Board.
There has never been a more critical time to invest in the future of CHS to preserve the legacy that we all cherish today. 
THANK YOU for a tremendous start to the giving season!
P.S. If you missed #GivingTuesday but still want to contribute, we are always grateful for any size donation meaningful to you.