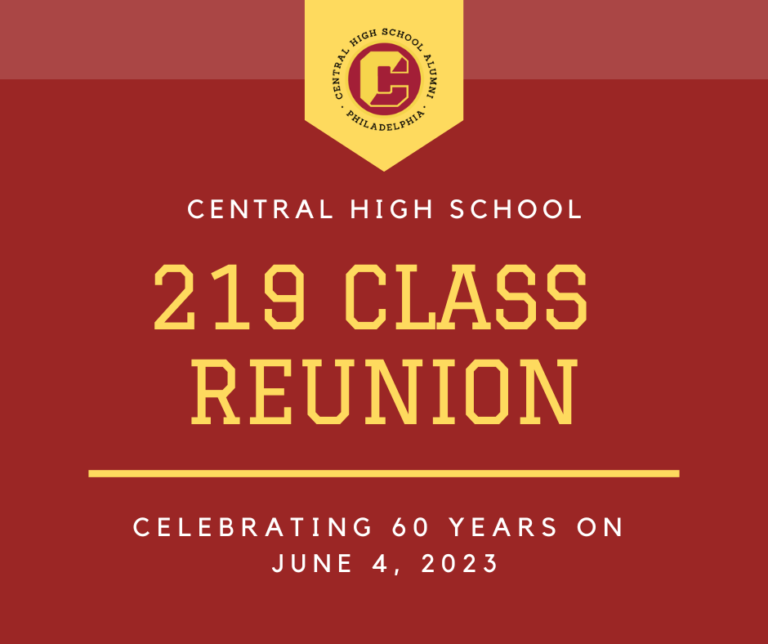 DATE: Sunday, June 4, 2023
PLACE: Philmont Country Club
(301 Tomlinson Road, Huntingdon Valley, PA 19006) The event space is fully handicap accessible. 
TIME: 12:00 PM – 4:00 PM
Dress: Casual
COST: $100.00
We are asking that this is a CLASSMATE-ONLY event. Exceptions will be made for caregivers to the classmate. 
Any questions? Please reach out to Mike Love through the Alumni Office (alumnioffice@centralhighalumni.com
or 215-845-3308).