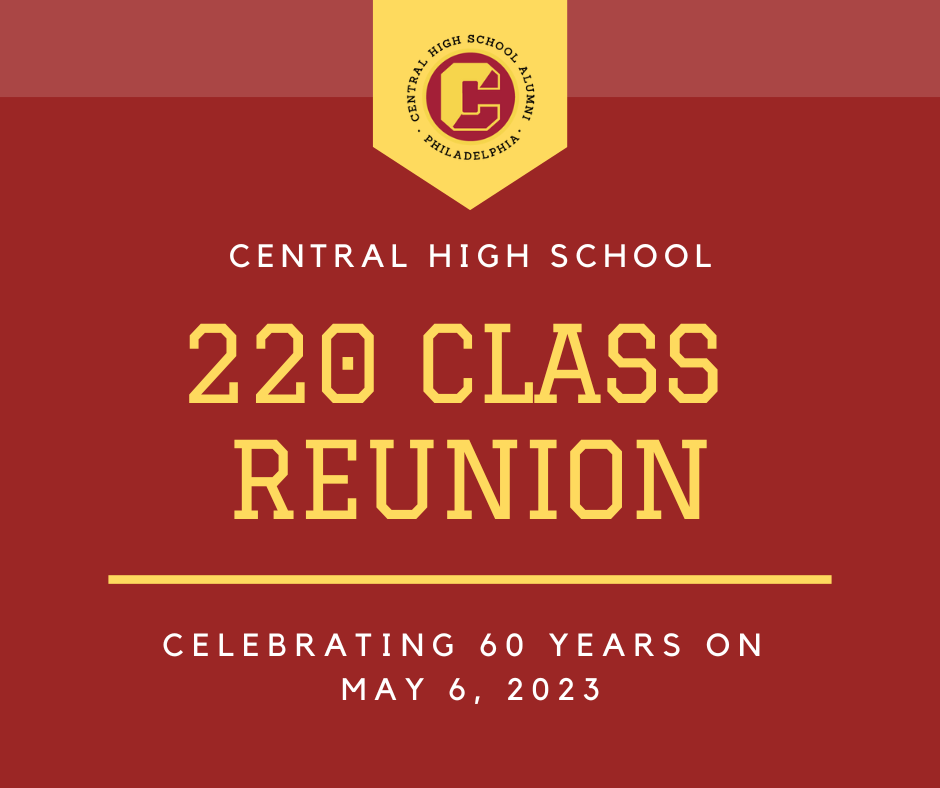 The weekend will kick off with a tour of Central High School on Friday, May 5, 2023 (1700 W Olney Ave, Philadelphia, PA 19141) at 9 AM.
We are planning a buffet dinner on Saturday, May 6, 2023, to be held at the Hilton City Avenue Hotel (4200 City Ave, Philadelphia, PA 19131). There will be a cash bar. Valet parking is TBD. The cost is $83 per person. 
If you are interested in any of the festivities, please contact the Alumni Office ASAP (alumnioffice@centralhighalumni.com
or 215-845-3308).