🎶 With Joyful Hearts Once More We'll Sing 🎶 Thanks to You!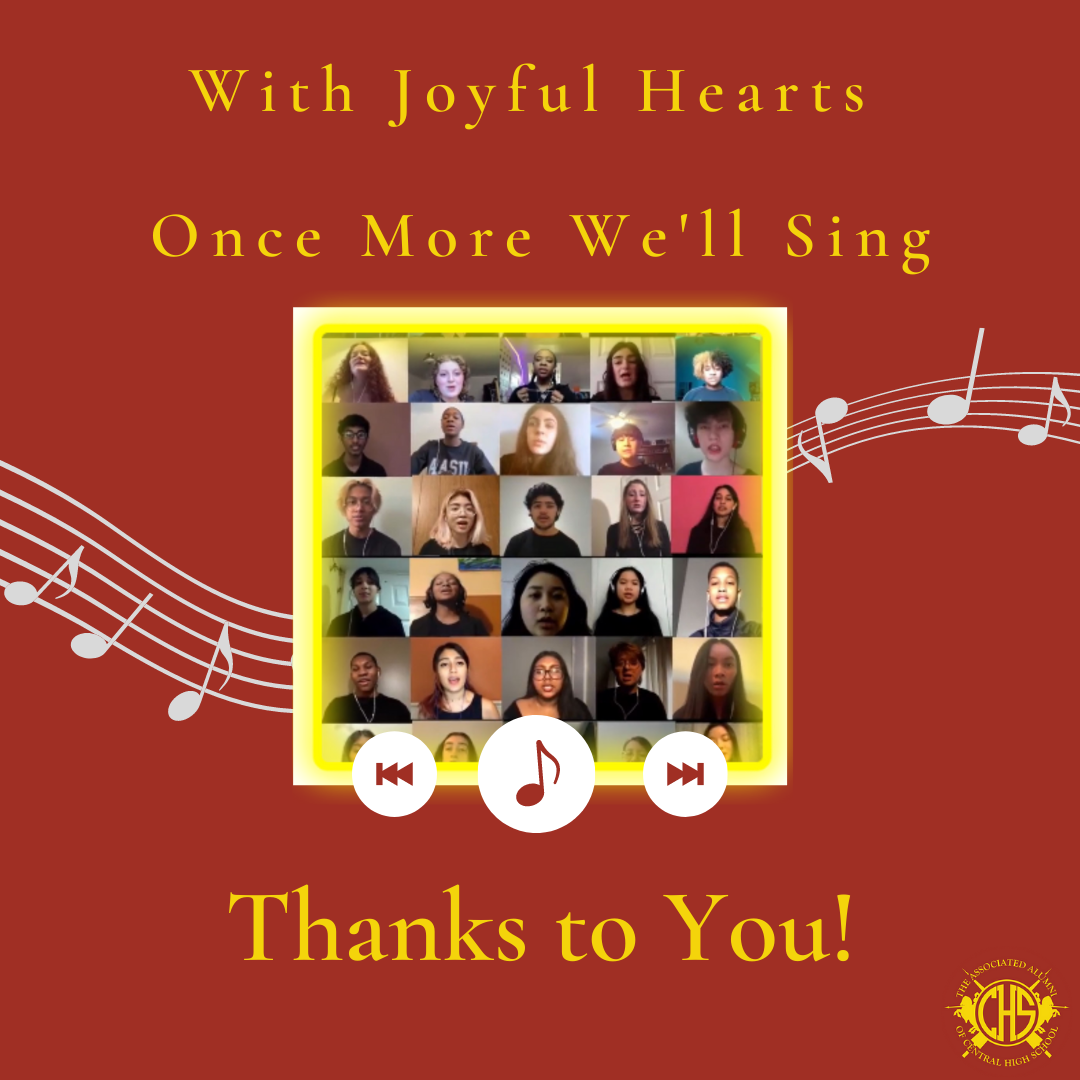 As this interesting, unusual year that was 2021 comes to a close, I wanted to express my heartfelt appreciation for you, alumni. Despite all the challenges 2021 provided, your continued support of Central's current and future students resulted in milestones the AACHS is proud to share:
Thanks to you, our Leading the Way for Innovation & Creativity Campaign is two-thirds of the way to its goal. We saw a record-breaking Giving Tuesday with a generous match from our own Kyle Andeer (251). In addition, the Commonwealth of Pennsylvania has awarded the AACHS an additional $5 million grant.
Thanks to you, the AACHS held virtual events that brought together students and alumni globally. From our well-attended Alumni Speaker Series, to our annual Career Day with its unprecedented participation of over 130 alumni, these events helped provide students insight into the lives of alumni who have made great strides in the arts, athletics, and medical fields.
Thanks to you, Central students continued to experience enriching academic opportunities. Your donations supported our award-winning Robotics program, school trips to witness the Inauguration of a new President, and supplied classrooms with state-of-the-art software, books and materials, to highlight a few.
I am excited and energized for 2022; with the guidance of our Executive Director Cynthia Lech (263), Development Manager Natalie Zitter (260), and the stalwart support of our Board of Managers, the AACHS is working on innovative and engaging ways to bring our alumni together, and to support our students and faculty at Central. 
We cannot do it without you — every gift matters. As the end of the year approaches this Friday, please consider supporting our work with a tax-deductible contribution.
Best wishes for a happy and healthy 2022, from our AACHS family to yours, and if I haven't said it enough, thank you.
Warmly,
Neil Deegan, 263
President, AACHS